Former Metro EIC joins branded content firm
Charlotte Empey is now the Toronto bureau chief for AHA Creative Strategies.
Former editor in chief of Metro English Canada and Canadian Living Charlotte Empey has accepted a branded content-focused role, signing on as Toronto bureau chief for boutique communications firm AHA Creative Strategies Inc.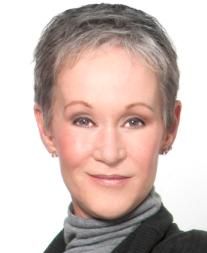 In the role, Empey will head up a team of three contract employee's at the company's Toronto office. She will also work closely with the AHA team to expand the agency's overall brand journalism and branded content services.
AHA Creative Services CEO Ruth Atherley has worked with Empey through the years, and began talking with her about branded content in Canada when she left Metro in late 2014.
"We always have these conversations about branded content, it can't be marketing speak and it needs to talk about trends," says Atherley. "That's where Charlotte comes in because she can certainly tell a good story!"
Atherley says that AHA will be focusing more on branded content, and expanding its external outreach around the category, which she says is still in its early stages in Canada.
To date the company has done branded content work with clients including Tourism New Zealand and the Richmond Centre.