U.S. social media firm expands into Canada
Karim Kanji has joined as the Canadian lead of iNvolved Media.
New York-based social media firm iNvolved Media is expanding beyond its U.S. roots into Canada and the U.K.
And to lead the Canadian operations, the company has hired Karim Kanji as director of social media strategy. Kanji most recently worked on the paid social media team at GroupM's Catalyst.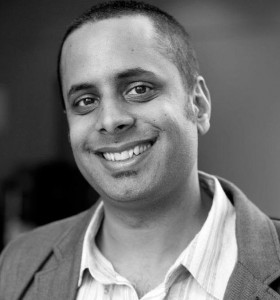 INvolved Media runs paid campaigns across all the major social media sites, including Facebook, Instagram and LinkedIn, and will soon be adding SnapChat to its offerings, says Kanji. He says that similar to other U.S.-based social media cos, iNvolved had been working with Canadian clients like Duncan Hines, LG and Jameson for some time, but recognized 2016 as the time to add a local presence in the market.
"Canada has one of the highest adoption rates of social media in the developed world, so expanding to Canada is almost a no-brainer," he said.
Kanji will lead iNvolved Media's Canadian operations out of parent company Active International's Toronto corporate headquarters. Active International acquired iNvolved Media in 2015, giving current and future clients of the corporate trade company access to the social media firm's team and resources.