Spotted! Vancouverites take a virtual trip
Tourism Australia and Air New Zealand partnered to give would-be travellers a glimpse at the country using virtual reality.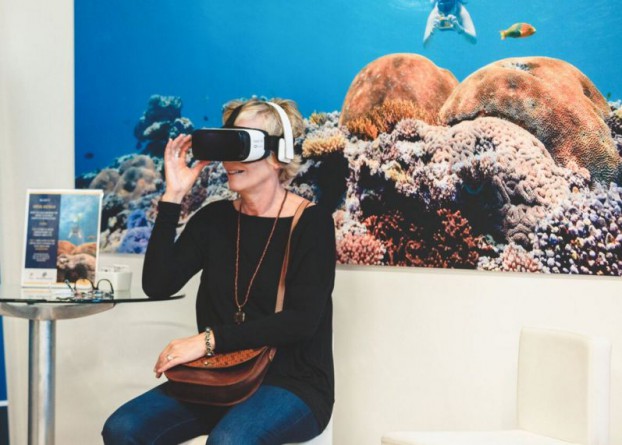 Tourism Australia and Air New Zealand recently partnered to give Vanvouver-based travellers a glimpse into travels down under.
Kristen Malaby, communications marketing manager, Americas with Tourism Australia, says the companies know that people have a high aspiration to fly to the country, and also that they might not know Air New Zealand travels there.
So the pair partnered with Citizen Relations to bring a slice of Australia to Vancouver with a virtual reality pop-up last weekend.
"We used VR because it's a visual medium that allows you to see, feel and hear what your trip can be," says Malaby. "But it's not like you're taking the whole trip, so it's just to get people excited."
Visitors to the pop-up, which was hosted at Makeshift Spaces in Vancouver, were shown virtual reality footage of Australian landmarks like Cairns and the Great Barrier Reef in Queensland, Melbourne's Great Ocean Road and Sydney's harbour and Opera House. Viewers had the option of sitting on seats from Air New Zealand planes while watching the footage in order to get the full experience.
One visitor to the pop-up won round-trip airfare to Australia courtesy of Air New Zealand.
In all, 500 people passed through the exhibit over the weekend.