CRTC relaxes programming requirements for VisionTV
The regulator has relaxed conditions of licence for VisionTV but is sticking to its guns on the hours of Cancon it needs to fulfill.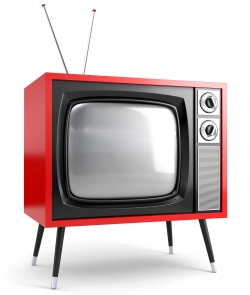 The CRTC has mixed news for Zoomer Media.
While the regulator has approved the company's application for greater flexibility in programming for Vision TV, it denied its request to reduce VisionTV's Cancon requirements.
While giving VisionTV the approval to add additional programming to its multicultural and multi-faith programming options aimed at reaching a 45-plus demo, the CRTC also noted that it adds a condition of licence that limits the amount of live professional sports programming it can broadcast.

In its decision to deny the channel's condition of licence, which currently requires it to air a minimum of 387 hours of Canadian content, the CRTC noted that the request was not consistent with its transitional approach under regulatory policy 2015-86. Under that policy the CRTC stated it will eliminate some exhibition requirements for Canadian programming in favour of more qualitative Cancon. The CRTC said the decision did not pertain to the genre of religious programming.
In addition to that point, the commission also stated as a Category A service, VisionTV will benefit from mandatory carriage until its licence term expires in August 2020. As a result of access to this privileged distribution model, the CRTC stated that conditions of Canadian programming must remain stringent.
Vision is a Category A service and it will continue to be designated as such and consequently benefit from its carriage rights until such time as it is renewed. Under section 18(2) of the BDU regulations, Category A services are distributed by BDUs.
Given that VisionTV broadcasts more hours of original programming that it is required to, the CRTC stated that the Zoomer Media should have little difficulty in fulfilling its Cancon requirements, in particular in lieu of its decision to loosen its condition of licence in terms of programming.
In 2013 VisionTV applied for mandatory carriage rights on basic television services; the CRTC denied that application.