Nuglif names new VP of sales
Christopher Prinos is joining the subsidiary of La Presse that powers La Presse+ and Star Touch.
Nuglif, the subsidiary of La Presse that was created for the commercialization and operations of La Presse+, has added a VP of sales.
The company has tapped Christopher Prinos for the new role, which was created to sell Nuglif's platform to publishers globally. Prinos comes to Nuglif from U.S.-based cloud platform operator Mediaspectrum, where he most recently worked as director of business development and as strategic account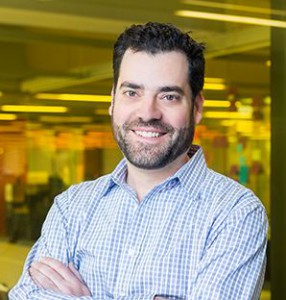 manager. During his 15 years at the company he oversaw the implementation of cloud-based solutions for users at publishing groups including Hearst Newspapers and Tribune Publishing.
At Nuglif, Prinos will be responsible for expanding the company's platform worldwide. Nuglif's publishing platform started with La Presse+ and expanded to launch Star Touch for the Toronto Star last fall.
The La Presse+ platform will celebrate its third anniversary next week. According to the latest metrics from the start of 2016, La Presse+ was opened on an average of more than 243,000 unique tablets every weekday at the point when the digital edition replaced the weekday print version of La Presse.