Wattpad expands scope with studio launch
The Toronto-based storytelling network is looking to work with marketers and producers to further monetize content from its online platform.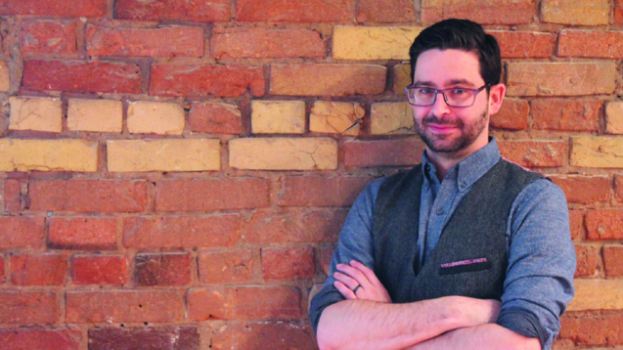 Wattpad, the online storytelling network with 40 million registered users that provides an outlet for many aspiring authors, has expanded the scope of its offering by launching a studio.
The studio will operate much like a multi-channel network, connecting the global industry's film and television production studios with storytellers from its platform, the Toronto-based company announced. Under the Wattpad Studio banner, the company will act as co-producer connecting producers with content creators on its platform to develop digital, TV or film projects.
And as Wattpad Studios launches new multiplatform content, the company aims to tie up with marketers to include them in the storytelling process.
Aron Levitz, who is head of business development of the new division, told MiC the move is a natural next step for the company, which has hosted 250 million original stories on its network since it was founded in 2006.
A good Canadian example of the Wattpad's success is Rebecca Sky, a Vancouver-based Wattpad writer who has worked on several branded campaigns through Wattpad Brands, a division that works with marketers and buyers to develop written content. Sky has been able to leverage her expertise further through an online writing class on digital learning community, Skillshare.
"We are in the business of telling stories," Levitz told MiC. "If you look at other networks like MCNs, they are in the business of developing talent, people talking into video cameras. We do something much more basic: we tell stories and we find the unique voices that can tell the stories to a specific audience."
For the last several years Wattpad has been a growing online writing community where young creators have developed fictional series and a fan-base that follows the narrative as it unfolds. The platform has also attracted interest from brands like GoodLife Fitness and Cadbury in Canada, which each sponsored multi-part series that targeted their audience in the same way that Kotex launched Carmilla for an online video viewership. GoodLife engaged a Wattpad writer to develop a written series around a romance involving two GoodLife regulars.
With Wattpad Studios, Levitz said, brands (and producers) will be able to come to a ready-made scripting studio where writers are connected to specific audiences across a global market of readers.
The new division includes four initiatives: Wattpad Stars (the influencers); Wattpad Words (publisher-facing measurement and engagement platform); Wattpad Presents (network and producer facing partnerships for content development); and Wattpad Insights (a report churning platform that provides trends and other analytical information).
The idea for Wattpad Studios emerged after the company had success with a series in the Philippines. The company was able to negotiate a partnership with the TV5 Network in the country. That partnership resulted in the production of 200 episodes from 40 Wattpad stories. The company says "millions" of viewers have seen the series, which saw a 30% viewership increase between 2014 and 2015.
Wattpad authors have even caught the interest of Paramount Pictures, which recently acquired the screen rights to After, a first novel from Wattpad author Anna Todd. The book, released one chapter at a time, has more than one billion reads, according to Wattpad.
With this move the company also hopes to continue to diversify its portfolio. Levitz said the near future could include partnerships with gaming companies for instance.
For now the focus is on using its writers' expertise to develop content for other platforms. In all its markets, including in Canada, the company is looking for production partners to "bring stories to life."
Wattpad execs like to reiterate the point that they are a Canadian company growing in a global marketplace. At a Canada Club of Toronto event last week, founder Allen Lau talked about the country's strength of diversity and its ability to build strong global businesses, while maintaining a firm foothold in the Canadian market.
Levitz alluded to that point as well. "We are sitting in a place like Toronto where so much global film production is happening, where there is so much technical talent. We are really looking forward to working with some of the biggest and best producers here."