Flagship U.K. coffee shop lands in Canada with Tug
Costa Express has hired the U.K.-based agency to promote its brand ahead of its launch in Shell gas stations.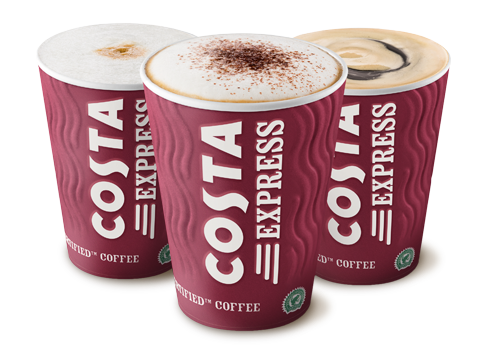 U.K.-based coffee chain Costa Express is putting down its footprint in Canada this month, and it has hired a London-based agency to help it get off the ground.
The company has hired Tug, which has offices in London, Sydney and Toronto, to help deploy its digital advertising and programmatic display strategy as it sets up in partnership with Shell, with 150 cafes in Shell gas stations in Toronto Alberta and Vancouver.
Costa Express conducted some initial trials in Vancouver before deciding to enter the Canadian market. Those tests, according to managing director, Murray McGowan, resulted in positive feedback from potential customers, confirming the brands decision to open up in the country.
Sean Smith, managing director of Tug Canada, said the opportunity to work with Costa Express will allow the agency to implement the launch digital strategy using hyper audience targeting across Canada. "[W]e get to demonstrate how our data-driven approach to digital can help them reach new audiences."
The company plans to expand over time, with plans to have a total number of 550 self-serve bars across the country by 2020.