Northern Arena opens gateway for Canadian gamers
The first pro-gaming competition of its kind on Canadian soil will take place in September alongside the Fan Expo.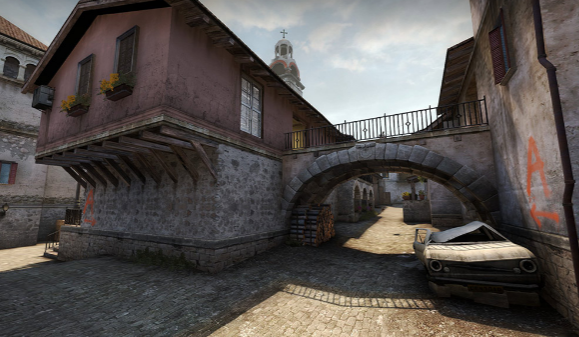 The spotlight on eSports has brightened with the launch of Northern Arena, the first professional eSports tournament aimed at opening up the space in Canada.
eSports is a rising global entertainment market, with gaming intelligence firm Superdata estimating it will hit global revenues of over $1 billion by 2017. According to the firm's last report, advertising is a major component of the industry, with 77% of investment coming from brands.  In Canada Cineplex has made big moves to grow the eSports space among millennial males, acquiring U.S.-based WorldGaming in September last year and teaming up with Sony to launch the Cineplex WorldGaming Canadian Tournament.  

Now the Canadian League of Gamers is expanding that space to include a pro eSports championship. From Sept. 1 to 4 Northern Arena will be hosted in partnership with the Fan Expo at Metro Toronto Convention Centre, followed by the 2016 Grand Finals in November in Montreal.
All events will be livestreamed on Vantrix's 360 virtual technology platform, allowing advertisers to buy into in-video streaming spots to reach the 500,000-strong audience that logs in to see the events. The focus of the competition is the game Counter Strike and teams will compete using either PCs, consoles or mobiles.
Sponsors for the event currently include IBM and Asus. But Carl-Edwin Michel, co-founder of the Canadian League of Gamers, says the scope for advertiser involvement is wide-ranging.
In addition to sponsoring the live event, advertisers can also sponsor players by branding jerseys and other equipment and can also reach the event's streaming audience through pre-roll ads, ads between matches as well as display and banner ads. Ad rates depend on when the brand wants to buy into the game, which includes an "economy" round as well.
In addition to developing the landscape for advertiser involvement in eSports, Northern Arena's Michel says it has a core mission: to give Canadian professional gamers an opportunity to play in the big leagues.
"What we are trying to do is to bring pro teams in Canada to compete," he explains. "What we really want to do is shed a light on Canadian teams. They don't have a platform to compete on against those guys."
This year Canadian players will be come together as a team to participate in the Northern Arena tournament, which reserves one spot out of eight for a Canadian team to compete in the event this year. 
Northern Arena's Fan Expo partnership is a strategic one for the event organizer given the synergies between fans who come to meet celebrities from the comic book, sci-fi, horror and gaming spaces. Over 127,000 are expected to attend the expo this year, giving Northern Arena a perfect platform from which to grow awareness of and interest in its event.
"It's a great marriage," says Michel, who explains that the folks at Fan Expo were equally interested in building the relationships. "They told us, 'The main audience is the same for us so it's a good thing to have you…eSports is a no-brainer for us, we would like to tap into that market.'"