Yellow Pages demonstrates its small biz creds
The digital media co has launched a digital campaign featuring its own short-term Lemonade Stand in Toronto.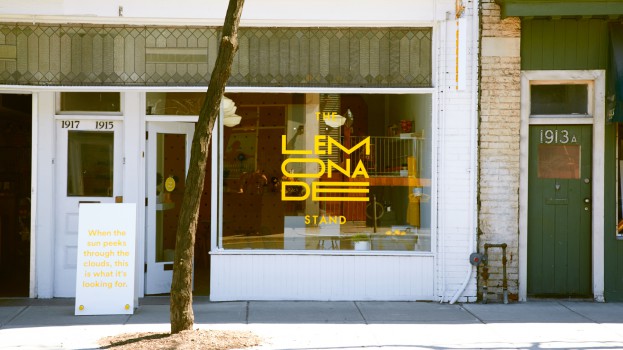 Who knows small business better than the owner of a lemonade stand? To prove its credibility and to show that it understands the needs of the small-business owner, Yellow Pages launched its version of the "Lemonade Stand," a bright-yellow painted storefront in Toronto's Beaches neighbourhood.
And to spread the message of that execution to current and potential clients across Canada, the company has developed a video showcasing that effort for a mass media B2B advertising campaign.
The national multi-media campaign was developed with creative from Leo Burnett and media from Jungle Media.
It launched yesterday and will be in market until November with spots on both conventional and specialty TV, sponsored video and posts and pre-roll on YouTube. There will also be takeovers of La Presse+.
"The objective [of the campaign] is to continue shifting brand perceptions around Yellow Pages, and emphasizing the company's digital services," Paul Brousseau, VP brand communications at Yellow Pages, told MiC. The company wanted to highlight the range of its marketing tools as well as the team that helps clients grow their business.
Moreover, Brosseau said the company, which has a client base of 244,000 small businesses across Canada, feels that the "digital gap among small businesses in Canada is very real" and it wanted to show business owners exactly how marketing can be done.
The Lemonade Stand workers in the video are actual employees of Yellow Pages; the company had 10 of its staff working either at the stand or promoting it using its own products like NetSYnc. The team developed a Facebook page for the Lemonade Stand and promoted it on Facebook and through search-engine marketing, video and photography.
"It was also important to us that small businesses across canada continue to associate the brand with measurable, results-driven digital marketing and services tailored to their specific needs."
The Lemonade Stand saw more than 1,100 customers between April 30 and May 8.