The Shopping Channel goes OTT on Apple TV
The Rogers Media channel has developed an app aimed at giving consumers more ways to act on their intent to purchase.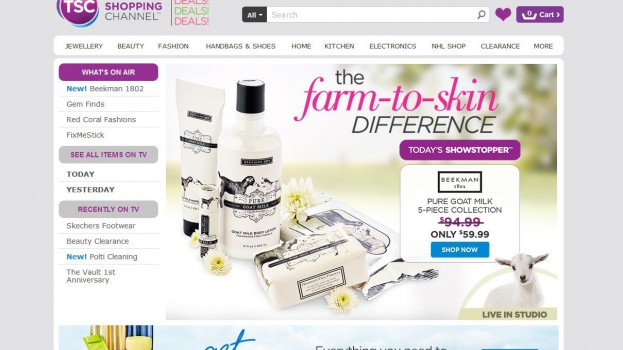 The Shopping Channel has entered the land of OTT apps, with the launch of its ShopTSC product for Apple TV.
The new app allows users to stream live and pre-recorded broadcasts, exclusive items and regular items directly from their TVs.
The decision to develop the app was based on giving consumers more choice and the ability to act on their intent to purchase by just using their TV remotes, according to Graeme Hartlen, VP, TV and eCommerce at The Shopping Channel. "We are giving Canadians more choice and another point of entry to purchase their favourite brands and products with us," he stated in a press release.
The app can be accessed on Apple TV but users will also be able to shop directly on the channel's website, as well as directly in-app. Users can save their purchasing choices for later in a personalized online cart.