Pay more attention to IoT, E&Y warns media cos
Media companies need to step up their game and tap into the world of connected devices (and personalized advertising), according to the firm's latest report.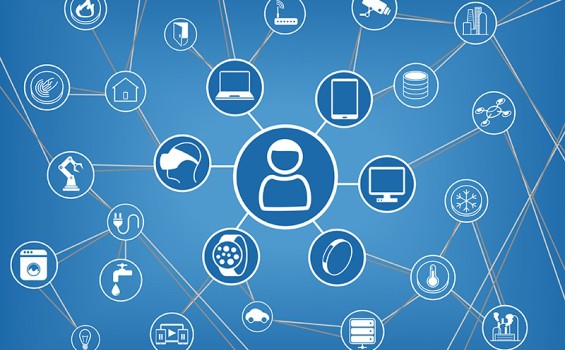 As more and more everyday items become internet-connected, there will be an opportunity for media and entertainment companies to reach consumers in new and better ways. But to do so, these companies need to devote more attention to the Internet of Things (IoT) phenomenon, states a new Ernst & Young report.
According to "Internet of Things: Human-machine interactions that unlock possibilities in media and entertainment," media and entertainment companies could benefit significantly by using the Internet of Things (IoT) to create and deliver content to new connected devices, and to better measure audiences' consumption habits. But compared to other industries, such as industrial manufacturing or financial services, the report stated that media and entertainment companies are not placing enough focus on IoT.
IoT refers to devices that are connected to the Internet and which use software and sensors to communicate, collect and exchange data. Think of the apps that allow you to control your home's thermostat from your phone, or the fitness trackers that monitor your heart rate and step count. According to the report, the International Data Corporation (IDC) estimates that there will be 30 billion connected devices in the market by 2020.
The development of more sophisticated sensors will be a key driver of IoT expansion, says the report. Motion and image sensors are already being used by companies for animation, video gaming and other uses. But the report states that there will also be an opportunity to use sensors to measure consumers' reactions to programs, register their time spent watching, and attention paid. All of this data could be used to paint a clearer picture of consumer behaviour, as well as help deliver them more personalized experiences and targeted advertising.
"This new level of insight and context provided by smart devices will allow [media and entertainment] companies to deliver targeted advertising that is relevant to a person's mood, physical activity or location in real-time," said Howard Bass, EY global media and entertainment advisory leader, in a statement.
IoT will also offer media and entertainment companies new platforms to deliver their content, including into driverless cars. The report states that the number of connected cars in the U.S. will nearly triple in the next three years to 60 million in 2019. If Americans spend one hour a day in their car and that time could be spent watching content, that could present a significant opportunity to the industry. "If the focus during that time were to shift from concentrating on the road to watching video, that equates to more than U.S.$20 billion in incremental revenue for the video industry," says the report.
Ultimately, the report states that while media and entertainment companies will have to consider privacy and regulatory hurdles (most significantly, who owns the data collected), the increasing presence of connected devices in everyday life is inevitable – and will drastically impact consumers' entertainment experiences and their expectations.
Image courtesy of Shutterstock