Fountain Tire rolls out a cross-Canada drive-in cinema experience
The Edmonton-based tire company is treating its customers to free outdoor screenings in celebration of its 60th birthday.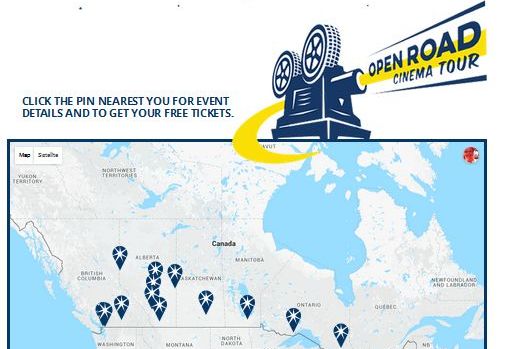 Edmonton-based Fountain Tire is turning the ripe age of 60, and to celebrate that milestone, the company is giving its customers an opportunity to turn back the clock by reviving the culture of outdoor movie screenings.
The company, which currently has 160 stores across Canada, is embarking on a 60-day cross-country campaign. That includes a drive-in movie tour across 12 Canadian markets.
The Open Road Cinema starts on June 28 in Kelowna, B.C. and travels through towns in Saskatchewan, Manitoba, Ontario and Alberta where it wraps up screenings in Grand Prairie on Aug. 21.
The cinema tour was developed to give back to the community that has supported the brand, James Bliss, director, marketing and communications at Fountain Tire, told MiC. The company has chosen big, successful family-friendly movies, with an aim to bring the community out as a collective in each of its 12 chosen locations.
The company's success is built upon the loyalty of its community, Bliss said.
Each screening is free though the brand is encouraging people to sign up online and register for free tickets, an effort that will help the company update and build on its customer directory.
In addition to the movie tour, the company is also hosting in-store promotions and contests at each of its locations.