Mobile delivers the best on-target rate: Nielsen
The measurement body's digital ad ratings report shows how numbers shift by vertical and are impacted by campaign size and mode of delivery.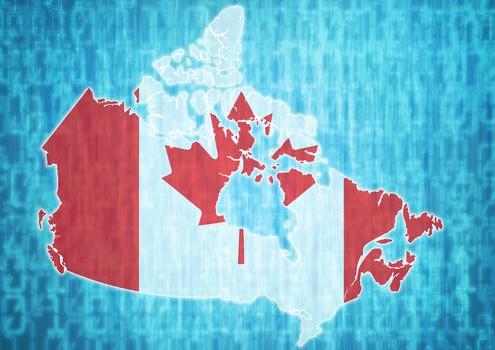 Mobile has a higher on-target rate for digital advertising across key demos (and gender) over desktop, according to the latest Nielsen Digital Ad Ratings Report. According to the white paper, the on-target rate for reaching both specific or broad demos is consistently higher on mobile compared with desktop.
The paper, which includes data analyzing over 3,800 Canadian campaigns (with 2.4 million impressions each, on average), as well as 12 million OTT impressions since August 2015, tracks the accuracy of campaign goals (and digital media spend). 
While on-target rates tell one part of a campaign's success story, the paper also documents other factors that influence the big picture like campaign size. For instance, the average size of a Canadian campaign (2.4 million impressions) has a reach potential of 3% in the 25-to-54 demo. If those impressions were increased to five-to-15 million, they would shift up reach to 10%.
The demo breakdown
Canada's on-target rate, which is measured by dividing in-target impressions over total impressions, tracks well alongside the global average. In the 18-to-49 demo, the country sees a 71% rate versus 57% in the 25-to-54 age group.
Accuracy in targeting females demos has also improved year-over-year, according to the report. The on-target rate shows a 38% increase in accuracy in reaching women 25 to 54, a 45% increase among women 18 to 49, and a 25% increase for women aged 18 to 34.
Overall, Canadian campaigns have increased their on-target rate for reaching men and women across demos, especially in the above-30 age group, where they achieve an on-target rate of 84% compared with 72% in the first quarter of 2015.
The category factor
Broken down by category, the picture is a little different. Small CPG campaigns (narrow, predominantly female targets) are more closely measured in Canada compared to the U.S., where large entertainment campaigns (broad targets) are closely monitored.
In Canada when the on-target rate is looked at by sector, it appears that the broadest targeting is for entertainment campaigns, which see a 92% rate, compared with CPGs, which see 42%.
According to the Nielsen report, 48% of Canada's measured campaigns are for CPGs compared with 33% for the U.S. The second largest chunk is for business and computer-service campaigns, which make up 20% of the digital ad pie in Canada, similar to to their significance in the U.S. market. Entertainment makes up 14% of the digital ad spend in the U.S., accounting for 5% of the same in Canada.  
But the two markets are more similar when impressions are measured. Of those covered by the report, 39% in Canada were for the CPG vertical (36% in the U.S.) and 18% for entertainment in both markets.
The medium factor
Other insights from the report are that display is a better option when reaching broader targets, while video reaches narrow targets more effectively. Publishers are able to reach gender and other narrow focus campaigns better than ad networks, which do better for broader campaigns.
Impact on brand lift
The report also provides insight into the impact of digital campaigns on brand lift (awareness, attitudes, favourability, intent and preference). According to the study, 63% of campaigns studied had a positive brand impact. Those brands exposed to digital ads saw 12% awareness, while those not exposed to ads saw an 8% awareness.