St. Joseph Media restructures women's group
Company president Douglas Knight on why Jacqueline Loch (pictured) is taking over as VP and group publisher for the women's titles, including FASHION.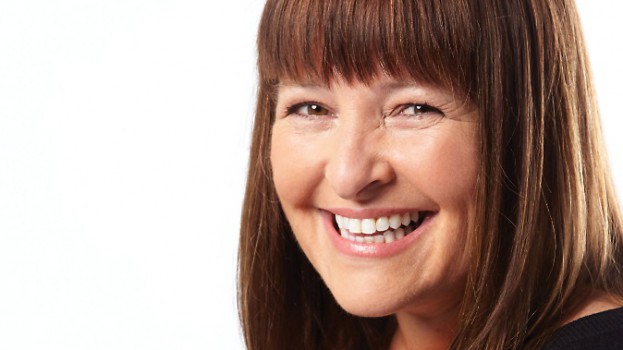 St. Joseph Media's women's group of titles are restructuring, starting at the top with Jacqueline Loch being named VP and publisher for magazines including FASHION, Men's FASHION and Weddingbells.
The change at the top of the women's titles is part of St. Joseph Media's mandate to focus on more cross-brand client solutions through its Strategic Content Labs, rather than siloed print or digital ones, said Douglas Knight, president of St. Joseph Media. The company made a similar move last year with Toronto Life, appointing Ken Hunt as publisher, with him leading the integrated advertising at that title.
Knight describes cross-platform solutions as including the entire ecosystem of content: branded content, print, digital, events, strategy and social media.

"The titles are doing terribly so far in 2016 in traditional advertising, but better than the other guys, which is cold comfort," said Knight. "The whole marketplace in terms of traditional advertising is very soft. But the strategy work, the content development work, the social media work are all growing like crazy. It's important to help clients build out solutions across the whole ecosystem, rather than just play defense on the legacy magazine."
She will take over the role from Lilia Lozinski, who has been with St. Joseph Media since it acquired Multi-Vision Publishing in 2001, where she had been a founding partner. Lozinski became SVP and group publisher of St. Joseph Media's style magazines in 2006 and the entire group of women's magazines in 2008.
Loch joined St. Joseph Media 11 months ago as VP of content solutions, working with the company's Strategic Content Labs to create cross-platform campaigns for clients. She joined St. Joseph Media following previous roles at TC Media and Rogers Media.
While Knight said that while traditional print advertising has been doing worse this year than it did during the 2008 recession, St. Joseph Media's Strategic Content Labs has grown each year since it launched in 2014. As St. Joseph Media is a private company, Knight declined to disclose exact figures.
"The new revenue [from Strategic Content Labs] is getting to the point where it's more than offsetting the old revenue declines," he said. "I'm like a guy with his feet on two escalators, one is going down and the other is going up. And I'm just trying not to get torn in half."
An expansion of FASHION events, which include fall and spring trend reports, store openings for brands and the Fashion Awards during the now defunct Toronto Fashion Week, are one area Knight sees expanding with increased and targeted additions under the new model. "Events that can live and breathe on their own, and become an important part of the brand," are how he describes the pieces he would like to see added.
To that end, Duncan Clark, VP of strategic development, St. Joseph Media, will add responsibilities for the women's group events to his role.
With Loch moving to the VP and publisher role at the women's titles, Doug Kelly, SVP and managing director of Strategic Content Labs will add the women's group custom publishing projects, including EXPRESSIONS Acura Magazine, to his division's responsibilities.
St. Joseph Media's women's group of titles includes FASHION, Men's FASHION, Weddingbells, Mariage Québec, GLOW, Pure and Canadian Family.