Can media and marijuana go mainstream?
Agency entrepreneurs Derek and Terri Riedle are betting changing attitudes toward cannabis use have opened a new opportunity to target a previously untapped audience: the high-end weed connoisseur.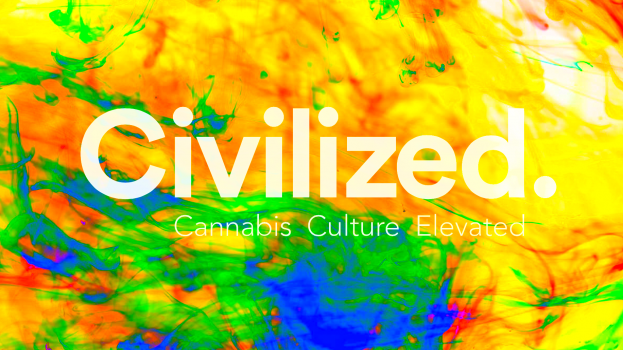 Conjure up a world where consumers have the option to pick from a menu of differently grown marijuana varietals (think terroir, bouquet), served alongside a glass of bourbon or a shot of espresso. Or one in which, having put their kids to bed, after a long day at work, one partner can stroll into the neighbourhood bodega, or a more upscale version of a tobacconist and pick up a small stash of weed to end the night on a sweet note.
Is this the kind of civilized life in which you imagine your target audience living?
It's a no brainer if you ask serial entrepreneur Derek Riedle who, along with his wife Terri,  have set up a digital publishing title aimed at reaching a much ignored segment of the population: urban professionals who consider themselves marijuana connoisseurs.
Launched as a digital-only publication, Civilized landed in the marketplace weeks before Justin Trudeau, Canada's young, hip and ready-for-change prime minister took over last year. And with Trudeau's government committed to legalizing the recreational use of the drug, Civilized - along with similar products like Viceland's show Weeds – might be just the place to begin reaching audiences that "come out" and openly exhibit their lifestyle choices.
The climate around marijuana use is changing, says Eleanor Bothwell, client business lead at Maxus Canada. She points to a gradual change in attitude towards the Vice brand, as an example. "Vice Media was extremely risque and underground and only certain brands would align themselves with it. People have realized that that the way things are now, are you going to play or miss out on an opportunity… all it takes is one softball execution where everybody stops and says, 'Huh? That's kinda cool.'"
The idea to go mainstream with marijuana-focused media came to Riedle as he and his wife were dining at Willie Jane, a southern-cuisine spot a short walk from the beach in Venice, California. After dinner, Riedle wanted to end his meal with dessert of the green variety, so he darted out to find an incognito place to light up, settling on a nook behind a dumpster. The not-so-classy moment was when when he decided it was time to help boost the acceptance of the drug as an acceptable digestif.
The couple has been successful in many a business venture. The Riedles operate Revolution, a marketing agency in Atlantic Canada, as well as a TV production company called Talons of Venice and a property management business. They pitched the idea for Civilized Life to a first round of angel investors – friends and family from Atlantic Canada and the U.S. and raised about $1 million.
Derek Riedle thinks the timing of Civilized is just right. Born weeks ahead of the October national elections, the early days of the publication saw Trudeau rising from the bottom of the race; one of the planks of his platforms was to create a responsible, regulated market in Canada. "Canada's current system of marijuana prohibition does not work," the campaign's policy proposal specifically said. "It does not prevent young people from using marijuana and too many Canadians end up with criminal records for possessing small amounts of the drug."
Once elected, Trudeau set up a task force composed of those from the public health, substance abuse, law enforcement fields to create a new system, under which marijuana can be sold (with federal and provincial taxes applied) in small quantities for recreational use.
"It was validation for us, very early on," says Riedle.
Now that the atmosphere is right, the couple now face the challenge of monetizing the business of marijuana news. At the moment the company does this through banner advertising brought primarily by those making products aimed at the cannabis user.
But Riedle wants to change that. The company, which now has a staff of 19 (13 in New Brunswick, 6 in Venice, CA), will soon offer rich media, sponsored opportunities and branded entertainment options on its site. He also wants advertisers to know that his reader is not the stereotypical stoner/slacker with which the drug is often associated. "Because our readers are older and they have a high level of disposable income they are also appealing to those who are shopping mainstream travel products or fashion brands," he says.
Two-thirds of that audience is stateside; the remainder here in Canada. Since the site launched last September it has seen 2.8 million unique visitors, with recent estimates sitting at an average of about 550,000 per month. In April, Civilized conducted a poll of 1050 people in the U.S. to better understand its readership. The results showed that the site's audience skews male, is married with children, is 30-to-40 years-old on average, trends towards management and executive positions, is 60% homeowners and 42% earning salaries north of $75,000.
That's not the profile of the storied stoner we see in Hollywood films, Riedle notes. For inspiration, he has looked at the shift in perception (and business) on the alcohol industry following prohibition in the U.S., or the cigar biz in North America.
Change in perception will drive the marijuana business leading up to and following legislative changes, he says. "We know there is no putting the toothpaste back into the tube. That lifestyle has existed; it is going to continue to and become mainstream."
A good analogy for the potential of this industry to mushroom, says Boswell, is to look at video gaming. Few people recognized the potential to reach older audiences through gaming even though gaming consoles were available in homes where the children were too young to play.
"People often struggle to recognize that the demo they are speaking isn't the same as them," says Boswell. "Just because you see things a certain way doesn't mean the rest of the world sees them that way." She points to the impact of legalization of marijuana in Colorodo where taxes collected have benefited school programs.
Mainstream advertisers aren't quite ready to invest media products such as Civilized, but that could change fairly quickly, says Bothwell.
In a new world where a few pleasure drags won't lead to criminal charges, she says, if there were a print edition of the Civilized maybe you could pick it up in a Whole Foods store or at the Big Carrot.
"It's only a matter of time," she says. "The opportunity is so vast that we haven't become to comprehend in how many different ways we can activate it."