TD Bank launches Twitter Canada's first custom emoji
The financial company is sharing its support for pride year-round with the new launch.
More than one billion emojis have been tweeted since 2014, with the cry-laughing face being the most-used amongst Canadians, and this week TD Canada is throwing a new option into the mix.
The financial company has launched Twitter Canada's first custom-branded emoji, a rainbow that forms a full circle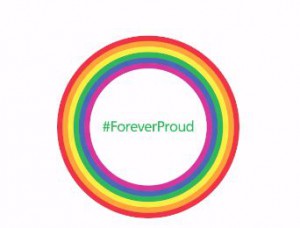 with #ForeverProud in the middle.
Cheryl Radisa, VP, marketing communications, TD Bank, said the launch is part of the way the company is trying to make its support of pride events last all year.
The bank is partner of pride events in Toronto, Vancouver and Montreal, and also supports LGBTQ staff, customers and partners, she said.
Radisa wouldn't disclose the price of buying a branded emoji, but noted it plays into the mix of organic and paid social media that the bank has in market.
Twitter was also in the news yesterday with word that its VP of media for North America, Kirstine Stewart, will be leaving the company.
Research firm eMarketer anticipates user global growth of 10.9% for Twitter this year, according to numbers it published this morning - that's up from growth of 9.8% in 2015.
The social media network will release its latest earnings next week.