WPP launches new content agency
The holding company has merged Canada's Spafax and U.K.-based Forward Worldwide to create Bookmark. (Pictured: Nino Di Cara, EVP of content marketing, Bookmark Canada.)
WPP has merged Canada's Spafax Content Marketing Americas and U.K.-based Forward Worldwide to create a new global content and communications company called Bookmark.
The combined company will have 90 people working in Toronto and Montreal, with 250 staff total globally. Additional offices are in Lima, London, Los Angeles, New York, Santiago, Shanghai and Singapore.
Spafax president Raymond Girard and Forward Worldwide CEO Simon Hobbs will lead Bookmark as co-CEOs, with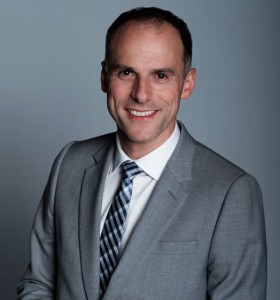 Niall McBain, who had been CEO of the Spafax Group, working as chairman of the new operation, according to a release on the news.
Nino Di Cara (pictured), EVP of content marketing, Bookmark Canada, told MiC that the creation of Bookmark is about amplifying the service offering of the two companies. He added Bookmark is different from other content companies because they also offer PR, experiential and CRM services to clients. He said there are no planned job losses resulting from the merger.
"Previously Spafax had a content marketing division and also Forward Worldwide had a similar operation in Europe and Asia," he said. "The businesses were very complementary, both working with premium lifestyle brands. There was an opportunity to merge the WPP company's together to create one global brand."
Di Cara said plans for the next year at Bookmark in Canada include adding to the company's set of premium clients, which currently include Air Canada, Dyson and Tourism Toronto.
Image: Shutterstock