Vice goes to campus with Rouge Media partnership
Daily news and culture content on digital screens at more than 100 college and university campuses in Canada will help the media co reach the younger half of the millennial generation.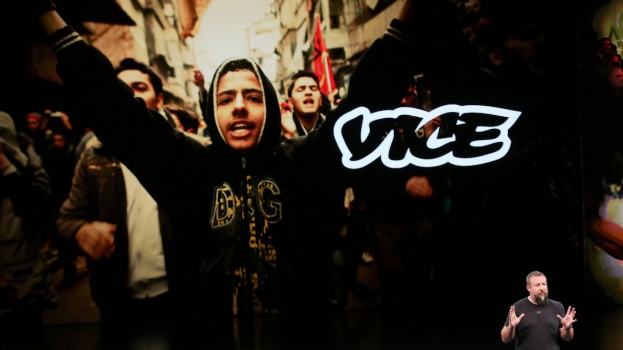 In keeping with its goal to reach young, socially aware people, Vice Canada has partnered with out-of-home media company Rouge Media to feature its content in 100 universities and colleges across Canada such as McGill, Ryerson and the University of British Columbia.
The partnership will see Vice's mobile-first daily news and culture series Daily Vice (and the French language version, Vice Du Jour) appear on digital screens at the busiest campus hubs such as student centres, athletic facilities and food service buildings at participating schools. The Vice content went live first in Quebec schools, and is expected to roll out at the remaining schools throughout the rest of the year. Approximately 1,000 screens are included in the contract.
"It's an ideal partnership because it gives us the reach, and it gives [Rouge] the content," Delphine Poux, GM of Vice Quebec, told MiC. "For us, the digital screens allows our content to be seen in the most accessible format possible."
A campus presence is important for Vice, said Poux, because it's important to not forget the younger half of the millennial generation.
"Vice has always really spoken to the 18 to 34 group, but at times the millennials are cut in two," she said. "We wanted to make sure that we were reaching the younger half of the millennials."
It's also part of Vice's goal to be omni-present in young people's lives, she said.
"This is the group that's already accessing us through mobile, so it's just adding another platform. For us, the platform is not important."
Poux said there were no external agencies involved in the partnership.