CRTC licence renewal hearings: day one
Greater Cancon spending flexibility was a key theme from Quebecor Media, Groupe V and Bell Media at yesterday's hearing.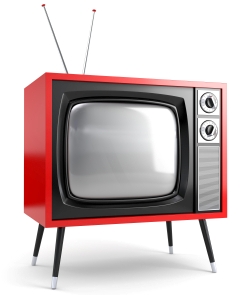 Day one of the licence renewal hearings for French-language television broadcasters wrapped yesterday, with Quebecor Media, Groupe V Media and Bell Media all telling the CRTC to lighten the regulatory load.
Quebecor was first up to bat, telling a panel of CRTC officials headed by chairman Jean-Pierre Blais that despite advertising revenue decreases and competition from global players (and the CBC), between 2012 and 2015 its TVA Network devoted more than the require 80% of programming expenditures on Canadian content.
Additional regulatory requirements, Quebecor stated, would hamper its ability to compete in a hectic, unstable market. Instead, it proposed the group devote 70% of programming expenditures to Cancon. It also asked that the $20 million per broadcast year that it spends on programs acquired from independent producers be maintained.
Next up was Groupe V Media, which compared itself to a Gallic village surrounded by Romans – an independent player competing against media giants. In addition to changing television consumption habits, the company stated competition from Radio-Canada, which recently received a $675 million funding commitment from the federal government, is a significant concern.
V Media also stated that, despite efforts to obtain a larger performance envelope, the amount of funding it receives from the Canada Media Fund is inadequate, stating its performance envelope was for little more than $1 million, while Radio-Canada received $31.8 million, TVA received $22.3 million and Bell Media received $12.4 million.  The media co proposed it be made into designated groups composed of its five traditional TV stations and its optional services, MusiquePlus and MAX, with 50% of its programming expenditure devoted to Cancon. While the company said it was aware this would represent a decrease in programming expenditure, it said declining ad revenues necessitate the reduction.
V Media also asked not to be subjected to mandatory program expenditures on programs of national interest, stating that, unlike its competitors, it doesn't have the support to finance the programs.
Lastly, Bell Media also asked for greater flexibility. It proposed a standardized Canadian programming expenditure requirement of 32%, based on industry revenues, as well as a national interest expenditure requirement of 5%. The company stated its proposed programming expenditure would give programmers more flexibility to adapt to changing market dynamics.
The hearings continue today with Corus Entertainment presenting to the committee and will wrap on Thursday. English-language hearings begin next week. Earlier this week, the CRTC announced it would renew licences of most TV service providers for one year, as opposed to the usual seven-year term.
From Playback Daily