YouTube names up-and-coming Canadian creators
A total of 15 YouTubers have been selected as part of the platform's NextUp program to learn how to market themselves and grow their audiences.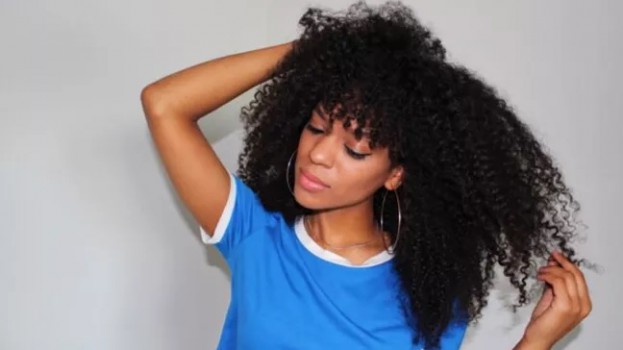 YouTube Space Toronto has selected its inaugural class of YouTube NextUp creators for Canada.
The program identifies 15 up-and-coming YouTubers that the company sees as poised for success in the online world and selects them for mentoring opportunities. It has been running in various countries since 2011, and has seen YouTube sensations such as Tyler Oakley, Laura Vitale and Canadians ASAP Science (who were part of the New York NextUp program) as graduates.
Mark Swierszcz, manager of YouTube Space Toronto, told MiC that the program had been in the works since YouTube first opened its Toronto space earlier in 2016. Applications to the program first opened in September.
"We've spent the last six months getting to know the local creator community, seeing what's out there and seeing what their needs were and what kind of specific things they'll benefit from," said Swierszcz.
One of the biggest aspects of the camp that will benefit the creators, said Swierszcz, is the focus on how to work with advertisers and branded partners on sponsored content.
"Some of these creators don't have managers yet, so we want to get them accustomed to the process of working with advertisers," said Swierszcz. "We're going to show them a few examples of what's been executed in the past so they can see the paths they can go down with brands."
He cited program graduates Vitale and ASAP Science who have gone on to do numerous brand integrations, such as Vitale's videos featuring Walmart's newly launched organic meat products and ASAP Science's work with both Samsung and Toyota.
"Partnerships do tend to go way smoother once you've had the training, so we'll be teaching the creators how to represent themselves, what they can expect from agency meetings," said Swierszcz.
Established Canadian creators such as Candice Hutchings (The Edgy Veg) and Sylvia Ta (Sylvia Jade) will also be brought in as mentors to help the program participants learn how to build their own brands and work with advertising partners.
Swierszcz said that although the team at YouTube did not look for creators from a particular vertical, there was a common goal to find creators that operated across a variety of genres that YouTube thought had potential to grow.
"We didn't want to just get a bunch of vloggers and teach them how to set up lights," he said.
Creators selected for the program include:
Mississauga-based beatboxer Sophia Yeh, a.k.a. Sophia Beatbox (41,418 subscribers);
Montrealer Ben Willingdorf, who embarks on large DIY stunts such as building a snowman larger than his house (12,139 subscribers);
Steven Onotera, better-known as Samurai Guitarist, a Winnipeg musician and video-gamer (84,351 subscribers);
Torontonian Beatrice Agyeman (pictured), who goes by the monicker Bright n' Boldly and offers beauty tips for natural hair (41,552 subscribers);
Toronto choreographer Brandon Owusu (Bizzy Boom) who offers hip-hop dance tutorials (48,591 subscribers);
Montreal-based magician Chris Ramsay (106-282 subscribers);
A Capella Science, real name Tim Blais, an entertainer from Montreal who combines music-infused lessons on science (59,384 subscribers);
Cayla DeVille Gallagher, who goes by Pankobunny, who creates "edible cuteness" on her culinary channel (37,231 subscribers)
Huntsville-based Jeremy Rupke, whose channel The Hockey Movement focuses on product reviews and hockey training techniques (68,764 subscribers);
Megan Walter of Burlington, whose channel NsomniaksDream features surrealist and often frightening makeup creations (56,500 subscribers)

Calgary DJ Mitch Lee, who gives DJ and production tips on his channel, BeatDrop (20,555 subscribers);

Alexandra Villaroel Abrego of Montreal, who offers life coach videos on English, French and Spanish (56,321 subscribers);
Brittany Sarah Adams of Toronto, who shares her favourite beauty and makeup looks along with insider tips from her time in the film industry (24,593 subscribers);
Sci-fi and pop culture enthusiast Fraser Cain of Vancouver (93,309 subscribers); and
Bollywood dance instructor Shereen Ladha, who hails from Richmond Hill (33,027 subscribers).
The Creator Camp will also feature social events focused on team-building and technical education on elements such as editing and writing. On top of the camp, each creator will receive a $3,200 voucher to purchase new production equipment.