OUTtv focuses on international expansion and OTT with new ownership
New owners Stern Partners will invest in the company as it looks to expand its LGBTQ-friendly content across the border.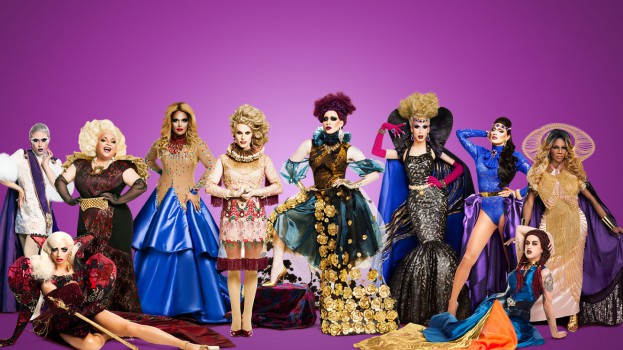 LGBTQ-focused television network OUTtv has a new parent company. Following 10 years with James Shavick serving as majority owner and CEO, the independent broadcaster is now under the ownership of Stern Partners, with former chief operating officer Brad Danks stepping up to the CEO position.
Shavick will remain on the board of directors for OUTtv. Stern Partners is an investment firm which also owns a stake in FP Newspapers, the owners of the Winnipeg Free Press.
Danks told MiC the change in ownership is vital to OUTtv's mission to spread content outside of Canada's borders. "The new ownership group will help us finance the expansion," he said. "Our originals do very well in Canada, and we're looking at taking that across borders."
OUTtv's originals include the drama series Sex and Violence, travel docuseries Fabulocity and lifestyle series Kitty 911. The channel also airs U.S. content such as Glee, Dolly Parton Song by Song and RuPaul's Drag Race (pictured), which it is the exclusive license holder for in Canada.
According to a rep for OUTtv, the network had a prime time AMA audience share of 1.5 in 2016, with a total prime time audience reach of 2.25 million, putting the channel in the #42 spot among all other specialty channels in the country (up from #80 in 2015).
Last year, OUTtv reported a 2.3 AMA and a total reach of 564,300, both for prime time. The major increase in reach, said the rep, was thanks to two free previews in 2016. However, OUTtv wouldn't disclose its ad revenue for the year, only stating that it "remains stable" from 2015 to 2016.
It most recently revealed its subscriber count in 2015 at 1.2 million, up from 185,000 subscribers when it was purchased by Shavick in 2008.
The core audience of OUTtv is a male-skewing audience aged 25 to 54, but also tracks well with women aged 35 to 54, according to Danks.
Another major priority for the network is to bring its OTT platform out of beta and also expand it outside of Canada.
The subscription service, which costs $3.99 per month and is currently only available in Canada, brings OUTtv's programming to viewers on an on-demand basis. The company began testing the app in early fall, and Danks said the app has served as a vital source of data to help OUTtv shape its programming.
"Through the app we're able to get a good idea of what's important to our audience and shape our content," he said. "The changes brought about by Netflix and others have really changed the business, so we're trying to create more opportunities to complement our linear programming."
Danks said OUTtv will make more programming announcements in the near future, and that it hopes to add content that can apply to more young people.