TVA credits young shows and second-screening for fall season lift
Programming director Suzane Landry said the network has aimed to create more digital and social initiatives to keep audiences in front of the TV watching live.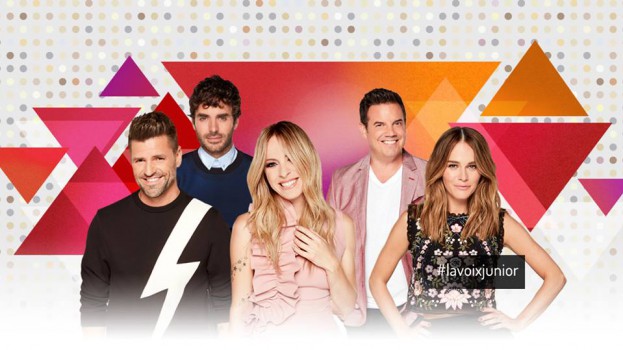 Suzane Landry, senior director of stations and programming at TVA, says the network is busting the myth that people — especially millennials — aren't watching TV anymore.
The network recently posted its results for the fall period (Sept. 5 to Dec. 4, 2016) and reported a 37% market share for the entire TVA group of channels, up from 33.1% for the same period in 2015 (with 25% for TVA's flagship station). Its competitors SRC and V Media each boast a market share of 13.6% and 8.4%, respectively (with Groupe V's flagship station V at 6.9%).
But the real success story, said Landry, is the fact that people are tuning in for longer average periods. Average viewing time is up 42 minutes for its specialty channels and 30 minutes for its flagship TVA station since fall 2015, now totaling five hours and six minutes per week for its specialty channels and nine hours, 18 minutes per week for TVA.
"For us it is important to create a sense of commitment from the viewer," she told MiC.  "Not just attractive programming but programming that keeps them coming back."
This has meant being creative with social initiatives. While Landry said TVA still invests much of its marketing spend on out-of-home, print and digital advertising, it's tried to introduce social initiatives to original programs such as La voix junior (pictured) and La relève to create more second-screen activity and keep viewers engaged all the way through.
"We will have social options like voting, commenting, asking questions to the hosts, engaging in real discussions with our viewers," said Landry.
The result, said Landry, is more live viewing — she said that despite the prevalence of PVR and streaming options, 91% of views for La Voix Junior are live.

TVA is also faring well with millennials, with a market share of 20.2% in the adults 18 to 34 demographic for fall 2016, relatively steady from fall 2015 (when it reported a market share of 20.7%). While this generation has been enamoured with variety and game shows such as La voix junior and Le banquier (the French version of Deal or No Deal), Landry said dramas such as Boomerang and L'Échappée have also cracked the top five for the age group.
The network also reported a growth of 7% among Generation Z, aged 12 to 17, with a 25.6% market share in the age group, up from 18% in fall 2015. Landry said TVA has focused on making Sunday nights a destination for "event programming" with programs such as La voix junior, Le banquier and Accèss illmité airing on that night to bring families in front of the TV.
"The key for us has been keeping a very diverse group on the screen, lots of young people, a lot of variety."