Canadian youth less swayed by traditional ads than global population: study
When it comes to both outdoor advertising and digital advertising, Canada's youth are less receptive than most in the world according to a new study by Millward Brown.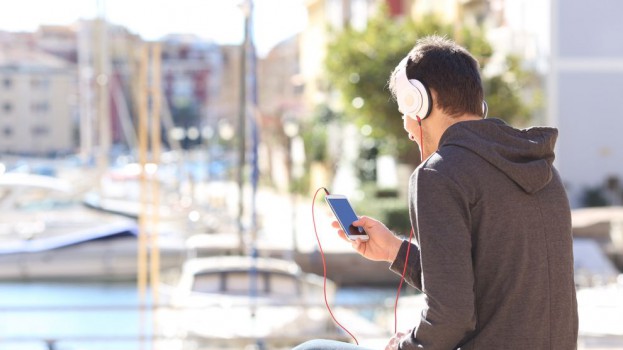 Most ad professionals know that reaching Gen Z can be tricky — but a new AdReaction study by Kantar Millward Brown shows that Canadians in the demo may be even more elusive than the rest of the world's youth.
The study combined online forums, interviews, ad tests and surveys in 39 countries, with approximately 600 respondents per method in each country.
In Canada, Gen Z represents 5% of the population (in the study, Gen Z was considered ages 16 to 19, although the report authors clarified that Gen Z also includes people age five to 15), Gen Y (those aged 20 to 34) represents 20% and Gen X ( those aged 35 to 49) represents 19%.
Generations varied drastically in how they feel about non-digital ad formats — while Gen Z and Gen Y felt most positive about ads in cinema and out-of-home (58% for cinema and 49% for outdoor: Gen Z; 54% for cinema and 53% for outdoor: Gen Y), Gen X-ers had the greatest preference toward magazines (51% reported a positive reaction).
Gen X and Gen Y reported more positive reactions overall to all traditional ad formats than younger generations, with an average of 46% and 47% (respectively) positive reactions across all ad formats, while Gen Z reported an average of 39% positive reactions. That's 10% lower than the international data for Gen Z, according to the study.
In general, Canadians of all ages were less receptive to online advertising than they were to traditional advertising, with the highest approval rating being Gen Y for online search ads at 33%.
Across the board mobile video was the least popular format of online advertising (16% approval rating from Gen Z, 19% for Gen Y, 21% for Gen X), with mobile display (21% for Gen Z, 25% for Gen Y, 22% for Gen X) and desktop video (22% for Gen Z, 23% for Gen Y, 22% for Gen X) also faring poorly across the board.
But the reasons why Canadians don't want to see those online ad formats, or would consider installing an ad-blocker varies by generation.
When asked why they might avoid an ad (whether through an ad-blocker, skipping the ad or simply looking away from their device), Canadian Gen Z respondents reported that their biggest reasons for not paying attention to ads is equally because they find them disruptive and annoying (both at 79%). Another 75% of respondents also said they dislike ads because they're "not relevant" and 45% dislike them because they slow down their devices.
In Canada, Gen Z outpaced Gen Y and Gen X slightly in finding ads disruptive and annoying, while the older generations were more concerned about ads causing their computers or phones to lag (58% of Gen Y and 56% of Gen X were concerned about how ads affect speed).
The youngest segment of Canadians also experienced more ad annoyance than Gen Z-ers around the world — 66% of global Gen Z respondents reported that ads were too disruptive, while 54% found them annoying and 45% considered them irrelevant.
Despite the consensus that desktop is dying, 89% of Gen Z Canadians surveyed still reported to be "heavy online desktop" users, although this was on par with how many considered themselves "heavy online mobile" users (87%). By contrast, only 38% considered themselves heavy TV users.
Gen Z are the heaviest desktop users — 69% of Gen Y reported heavy online desktop use, as do 76% of Gen X. Both generations also spend less time online on their mobile phones, with 64% of Gen Y and 53% of Gen X reporting heavy use. Both generations watch significantly more TV, with 53% of Gen Y and 67% of Gen X considering themselves heavy users.