Best practices for using brand influencers: blog
Jonathan Davids, founder and CEO of Influicity, on exclusivity, budgets and promotion, when using brand influencers.
By: Jonathan Davids
Revlon made some news recently, adding to its growing slate of high profile ambassadors with Disney star Sabrina Carpenter and several YouTubers. Until now, Revlon's ambassadors included mostly traditional celebs and beauty gurus. What do these new additions have in common? They have big social media audiences.
Increasingly, brands are building their ambassador programs with influencers who bring expertise, content and a coveted audience, as L'Oreal did last year with L'Oréal League.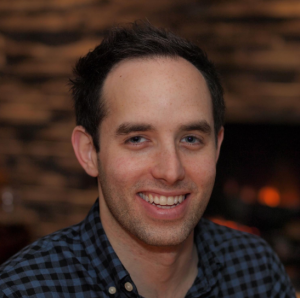 Let's explore the best practices and advantages related to using influencers as brand ambassadors.
Budget friendly and measurable ROI
One of the most common pain points is that paid influencer campaigns are costing brands ever-more money. As influencer marketing has grown in popularity, brands have paid more to access in-demand talent because influencers are retaining agents/managers, so their prices have increased steadily.
It's not to say that prices have increased evenly across the board. Many brands have gotten smarter about pricing. L'Oreal, for example, has taken a pretty hard line on not overpaying. While other brands are much more liberal.
Not to say that ambassadors will work for free (although that does happen,) but an ambassador program is more budget friendly because the deals are not transactional. So the ROI is measured over a longer period of time.
The brand is typically establishing a partnership that will last a year or more. The influencers receive product regularly and are more likely to use it in their daily routines. As with any partnership, both sides are willing to go the extra mile to nurture the relationship, and collaborate in creative ways.
We've seen ambassador programs get better over time, with a steadily increasing ROI.
Exclusivity not required
Exclusivity is a negotiation point that tends to be very sticky for both sides on influencer programs. Notably, the Revlon influencers are not exclusive to Revlon.
In fact, most influencer ambassadors are not exclusive to one brand. While that may turn some advertisers off, it's usually not a big issue in practice.
The reason is that since the ambassadors tie their public persona to a specific product, their audience will associate them accordingly. And a competing brand is less likely to try working with them for a one-off project. In fact, when this does happen, the audience may respond by asking why the influencer has changed their brand preference — all the better!
Of course, if your ambassador does jump ship, not to worry — that takes us to our next point.
Keep it fresh
An ambassador network must be tweaked monthly or quarterly as new influencers come onto the scene. In the range of 10K subscribers and up, there are hundreds or thousands of new influencers to find every month, depending on the category.
We recommend adding five to 10 new influencers a month, to keep up with normal churn, although that number can change dramatically depending on the size of your network.
Amplify, amplify, amplify
Of course, all the great content produced by your ambassadors must be leveraged, so make sure you have a well thought-out amplification strategy. That could mean promoting the content on your social channels, using the content in your paid advertising, or even building programs around your top performing ambassadors.
Jonathan Davids is founder and CEO of Influicity