Funding, modernization big themes in Cancon consultation report
After months of public and online discussion, Canadian Heritage has released a summary of its findings, which will help inform its upcoming cultural policy toolkit.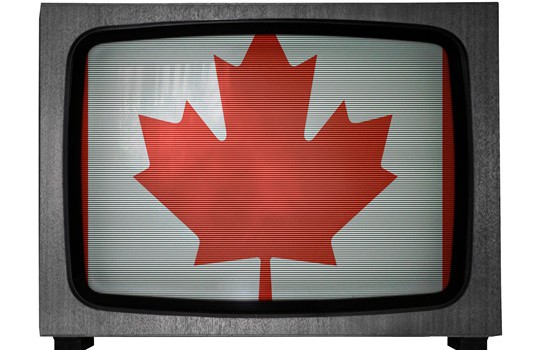 After six public meetings across the country, countless social media discussions as well as mail, email and online submissions, Canadian Heritage has unveiled its findings from its "Canadian Content in a Digital World" consultations.
The report, "What We Heard Across Canada: Canadian Culture in a Digital World" by Ipsos Public Affairs, revealed eight key themes brought up by Canadians from coast-to-coast-to-coast, including the need to better support, fund and market Cancon; develop a clearer definition of what qualifies as Canadian content and who qualifies as a Canadian creator; and modernize the CBC and CRTC.
The consultations launched by Minister of Canadian Heritage Melanie Joly, which took place from September to November last year, saw tens of thousands of Canadians engage in the process both online and in-person.
Of course, money was top of mind for many participants. The need for more adaptable funding models was identified as a key theme. Participants largely agreed that public funds need to be re-evaluated to allow for broader access for creators and less red tape. (Joly touched on the latter point at Prime Time in Ottawa, where she said, going forward, she wants to reduce the amount of paperwork and administration required when applying for tax credits and incentives.)  New sources of public funding were also highlighted as a necessity, but there wasn't a consensus on where exactly that funding should come from. Participants acknowledged that increasing the tax burden on foreign and Canadian companies will ultimately have a financial impact on Canadian consumers – and that's something the government wants to avoid.
Another theme also emerged: The need to define what qualifies as a "Canadian" project. As the CRTC discovered when it reduced the number of Canadian certification points required for a production to receive CIPF funding, the topic polarized the industry. The report acknowledges that some participants felt too broad a definition of Cancon "threatens the ability of Canada's cultural identity to sustain itself, much less grow and thrive," while others argued that "truly Canadian cultural content must be developed by Canadians and must present a uniquely Canadian perspective."
A lack of modernization was another key issue discussed during the consultations. Participants argued that Canada's Broadcasting Act and the mandates of the CRTC and CBC haven't kept pace with the digital world in which they exist. Fingers were pointed specifically at the Broadcasting Act, which many argued needs to be updated as it focuses on the traditional linear broadcasting model rather than on the production of Canadian content in a multiplatform environment. A broader focus, some argued, would encompass more platforms and future shifts in how content is consumed. The CRTC's mandate and policies were also critiqued as being outdated.
Discussions on the CBC focused on a more nuanced and clear understanding of the role of the pubcaster, with some suggesting that its role be limited to local and regional news, arts and youth programming. "For these contributors, the public broadcaster has a vital role to play in providing a platform for Canadian cultural offerings which may not otherwise be made available to both the Canadian public and those abroad," the report states. There was general consensus that the CBC should not be competing with private broadcasters for content and advertising revenues.
From these key themes, the government identified a number of "salient areas for further exploration and development," including: regulatory implications and possible changes to Cancon rules for TV and radio, as well as changes to policy on copros and international agreements; a review of public funding programs to allow for funding at different points in the creative process and for co-production and hybrid-funding models; the need to reserve funding for official languages, Indigenous and cultural and linguistic groups; the creation and promotion of a strong and identifiable brand for the Canadian cultural sector both at home and abroad.
While the report's findings may not surprise many in the industry, the government announced that the report will help to inform its upcoming cultural policy toolkit. Canadian Heritage says its goal is to launch that new toolkit at some point this year.
From Playback Daily