Five new brands step into the Top Chef Canada: All-Stars kitchen
Monogram is back as a returning sponsor for the reality show, which bows on April 2.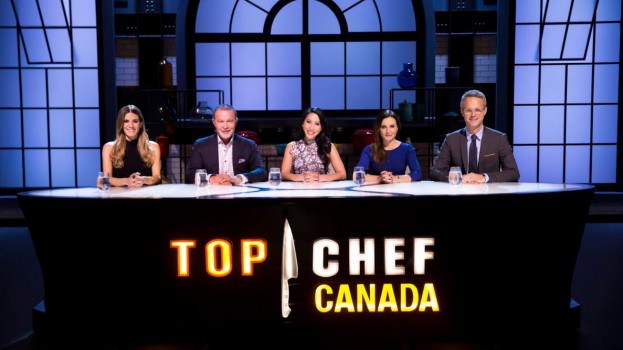 Five new brands have signed on for the new season of Top Chef Canada: All-Stars, which begins airing new episodes on April 2 at 10 p.m. on Food Network Canada.
Monogram is the only returning sponsor, returning for the fifth consecutive season as the series partner for the show. Organized through PHD, the brand will be outfitting the kitchen with Monogram appliances, as well as providing cash prizes for two episodic challenges and a $25,000 kitchen to the show's winner.
On the list of new sponsors, Braun  (in a sponsorship organized with Corus directly) is providing the small appliances to the show this season, while Krave Jerky (UM) will be involved in episodic challenges, stocking its products in the pantry and locker room.
Interac  (Media Experts) is a grand prize sponsor, providing $100,000 to the show's winner. Interac Flash will also be integrated throughout the series, with chefs using debit to shop for their ingredients.
Sensodyne (PHD) is the exclusive online sponsor for the new season, which will host behind-the-scenes videos and articles, as well as chef audition tapes, episode recaps, photo galleries and prize giveaways. The brand will also be featured in an episode challenge that connects tooth sensitivity to the world of cooking.
Last up, official wine sponsor Beringer (arranged directly with Corus) will have its bottles stocked in the kitchen pantry and locker room, and also available to the chefs and guests at offsite events throughout the season. Beringer will also be featured in an episode challenge and will be partnering with Top Chef Canada: All-Stars for a co-branded consumer contest. That contest will give viewers the chance to win a trip to Napa Valley to visit the Beringer Vineyeards. Promotions for the contest will run on-air and in liquor stores across Canada (excluding Quebec) beginning on April 24.