How BMO found its millennial sweet spot with Vice Media
One of the bank's top marketers offers a look at how its partnership with Vice Money came to life.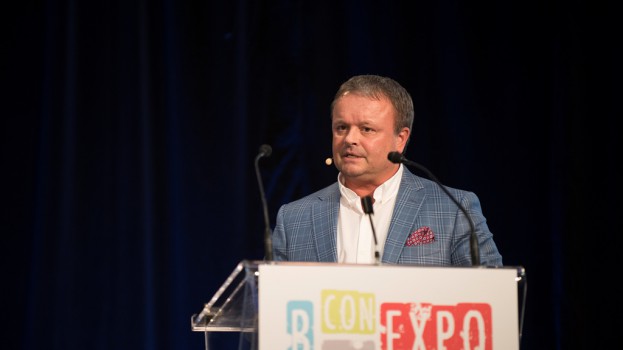 If you want to sell your solution, get passionate about your problem.
That was the way Canada's oldest bank got one of its potentially riskier ideas off the ground, ultimately generating some positive results with a coveted demographic.
"By being passionate about the problem, you get to drive home the importance for people of what you're trying to solve," Michael Letsche, managing director of marketing for BMO Wealth Management said during a presentation at this year's BCON Expo.
"Like many banks, BMO has realized for some time that it needed to find a better way to resonate with the millennial audience," says Letsche, speaking about the bank's content partnership with Vice Money, struck up late last year and involving long and short-form video and "lightweight" editorial pieces like articles and infographics.
But it also needed to tackle a consumer problem: "Personal finance isn't something that?s taught in schools." Everything from mortgage rates to credit ratings to savings accounts can be a mystery to young Canadians, and where 15 years ago, the bank would have hit younger people with TV ads targeting the whole family, media habits have changed, he says.
A potential content partnership with Vice Media was initially part of a media plan proposed by BMO's agency Maxus when it was launching its SmartFolio wealth management offering about a year-and-a-half ago. The bank ultimately went in another direction but when Letsche took on his role last April, he revisited the idea.
That gap in timing was actually fortuitous. In the roughly six months following BMO's initial pass, Vice had ventured into launching its new financial-focused vertical, Vice Money. "Call it good luck but this started to make a lot more sense for BMO at the enterprise level than it did at just the SmartFolio level," he says.
Selling the idea internally wasn't an easy process but was one that ultimately allowed the idea to flourish by convincing the C-Suite to get passionate about those challenges. Moving the Vice Money partnership idea up the chain required getting the support of the bank?s CMO, COO and ultimately, CEO, along with taking it to a reputational risk committee of 10 senior executives.
"We did not spend the next 24 hours talking about the opportunity or talking about Vice," Letsche says of the committee process. "Yes, we talked a lot about them, but we talked about the problem that we had."
The initiative also involved the bringing together of two cultures (as Letsche puts it, "they shower, we put jeans on.")
But that was exactly the point. For BMO, it was about fishing where the fish are – working with a media channel that already has an established and credible voice with millennials. In Vice's case, its audience hits 60% of BMO's sweet spot within the millennial cohort, he says.
To do that, it created an editorial board made up of BMO's brightest marketers and Vice's street cred-laden staffers.
The voice of the content is markedly different from BMO's other communications. The idea was to break down the complicated language that the financial services industry is known for and make money understandable, Letsche says. Daunting language was swapped for nostalgic analogies and pop culture references.
So far, it seems to be working. As content has become more established, clicks and impressions have both steadily climbed. One article, "Optimus Prime vs. prime interest rate," gained 59,526 reads and 707 social shares, with an average of over two minutes spent reading the piece.
Overall, a total of 321.6 days has been spent viewing BMO's branded content through Vice Money. The brand has also gained 3.5 million ad impressions for its SmartFolio and Everyday Banking product ads so far.
For Letsche, those results came from getting excited about the problem at hand. "Big problems take big solutions."