Pelmorex snaps up Nikon sponsorship for Storm Hunters
On top of an on-screen presence, the camera maker will become the official supplier of all the Weather Network's mobile teams.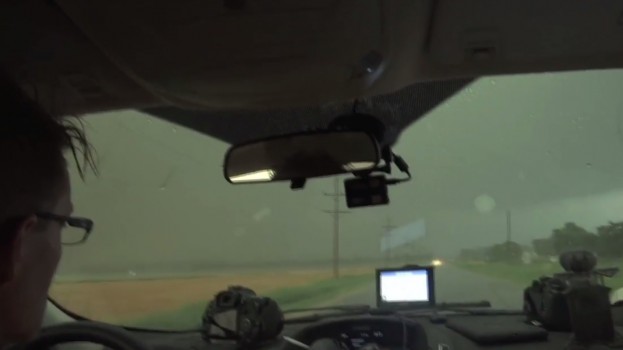 The Weather Network's docu-series Storm Hunters will be back for a second season staring in October, and it's brought with it a new brand partner. Camera maker Nikon will play a prominent role in the series, sponsoring all 23 episodes of the upcoming season with on-air mentions and social posts. The crew will be outfitted with an array of Nikon camera equipment as they follow tornadoes and other extreme weather events throughout North America.
Simon Jennings, chief revenue officer with the Weather Network's parent company Pelmorex Media, told MiC the partnership is the first camera deal for the network. The sponsorship was brokered directly between Pelmorex and the brand.
Jennings said the target demographic of the show are those who are considered "weather enthusiasts," and that the science background of the show's hosts, Mark Robinson and Jaclyn Whittal, helps give the show a more intellectual feel. For Nikon, he said, the main benefit is to show the power of its technology from both a professional and consumer standpoint and to showcase the quality of the images in action. The integration will also feature Nikon's new 360-degree camera.
"Obviously we film everything we do," said Jennings. "So it's going to play a big part no matter what. We've really brought the technology to the table in a way that's relevant to the story."
In addition to its appearances on screen and social, the Nikon partnership will extend to all of the Weather Network's production team, with the camera brand becoming the exclusive supplier of the network. All of the network's vehicles out in the field will carry the Nikon 360 cameras and SLRs.