OMAC introduces new OOH awards
The IRIS Awards will be announced quarterly with a grand prix winner at the end of the year.
The Out-of-Home Marketing Association (OMAC) has brought a new recognition program to market, introducing the Iris Awards.
Rosanne Caron, president of OMAC, said the program aims to celebrate the brands and agencies creating attention-grabbing OOH ads in a time when it's getting more and more difficult to do so.
"Over the last year one of the things we have been talking about is that it's more difficult to get the attention of people these days," she says. "Because of that, creative has become more important than ever before. It's always been a challenge to get people's attention, but it's putting a greater amount of attention on the creative process."
Iris Awards will be announced on a quarterly basis by OMAC, with all of those winners put to a consumer panel to pick a grand prize overall award winner next February. That team will be given a trip to the 2018 OBIE Awards in Austin, Texas.
Quarterly winners will be judged based on visual impact and brand appeal, strong branding, simplicity of message, contextual relevance and consumer response.
The first Iris Award winners were The LEGO Batman Movie, with its agency Warner Bros. Direct and Réno Dépôt "Street Swatches" with Sid Lee.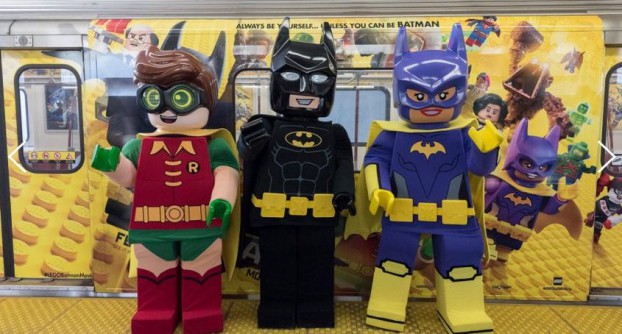 To promote the release of The LEGO Batman Movie, Warner Bros. Canada launched a OOH campaign that included subway train wraps, station murals, digital OOH and experiential stunts. Each ad highlighted new characters from the movie, both good and evil. The campaign won for Best OOH Creative Execution.
Réno Dépôt's ad turned a bus shelter into a paint colour selection tool. It did that by installing a custom sensor that captured the colours of people, vehicles and anything else that happened to be passing by the outside of the shelter. Those inside the transit shelter saw the colour highlighted with the corresponding shade by Sico. The spot won for Best OOH Innovation.