Using new platforms in old ways doesn't equal innovation
Tom Goodwin, head of innovation at Zenith, says the industry needs to start using technology in the same way that people do in order to resonate.
For all the industry's talk about new platforms and technology, Tom Goodwin says the advertising industry hasn't actually changed that much in years.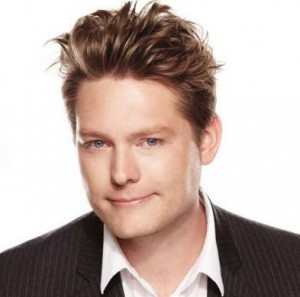 Instead, the head of innovation at Zenith says most work involves sticking traditional advertising on new platforms, which isn't innovative. A print ad from the 70s could be easily confused with many Instagram posts. And don't even get him started on brands putting TV spots on YouTube.
"We tend to think that because we're doing things on phones and Snapchat and we have a Twitter strategy that we have come to grips with the modern age," he said. "But I think a lot of the stuff we're doing is actually rooted in things we have done in the past."
Goodwin will be at the CMDC's annual conference (this year's theme is Magic and Logic) at the TIFF Bell Lightbox in Toronto tomorrow, presenting "media themes that will move us forward in the future – but only for the brave." What are the themes Goodwin believes will bring about real change? He previewed three for MiC.
1. The internet becoming amazing: Likening it to the 2005 era of the internet when retailers realized "oh crap I need to have a website," Goodwin said many of the digital pieces of the present media business are tacked-on and not used in the way that humans use those platforms.
"We need to care more about what people want and modern behaviours than what's operationally the easiest thing for us to do," he said. "But it's going to be hard for our industry to do that. Because separating our mobile agencies and media agencies and creative agencies is an increasingly nonsensical structure, but people seem relatively happy with it because changing is going to be way harder."
2. More intimate media: Goodwin said the industry tends to focus on big data, but what is more interesting about the information available now is the personal nature of it and the opportunities that come from it. "How do we give people ads that are more personal? How can we create ads that are more tactile and immersive," rather than  take ads and just make them smaller to fit mobile screens. Instead, Goodwin wants the industry to "rework advertising around this whole new canvas."
3. Embracing new realities: Whether its augmented, virtual or mixed reality, Goodwin said the industry needs to open their minds about the forms of advertising being planned for these formats because otherwise they could again be hindered by using old formats on new opportunities. "If we take a film and put that in a VR headset, then we are missing out on a lot of the potential of VR," he said.