CTV unveils summer lineup
The Bell Media channel made a trio of international pickups, including the new Shonda Rhimes period drama Still Star-Crossed.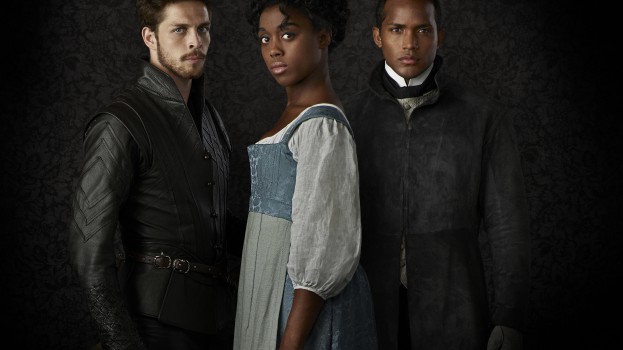 CTV has unveiled up its summer lineup for 2017, featuring the returns of The Amazing Race Canada, the final season of Saving Hope and a number of international acquisitions, including Shonda Rhimes' new drama Still Star-Crossed (pictured).
The Amazing Race Canada returns for its fifth season on Tuesday, July 4 at 8 p.m. The previous season of the unscripted show averaged 1.9 million viewers (2+)  per episode, according to Numeris data provided by Bell Media at the time of its season-five renewal.
Saving Hope meanwhile returns for its final, 18-episode season on June 8. The medical drama will air in the 9 p.m. timeslot on Thursdays. Also added to the summer lineup was Canada in a Day, the Canada 150 show premieres Sunday, June 25 at 8 p.m.
On the international front, CTV picked up a trio of new series: Jennifer Lopez dance-competition series World of Dance, Gordon Ramsay's new live cooking show The F Word, as well as Rhimes' Still Star-Crossed. 

World of Dance bows on CTV on Tuesday, May 30 at 10 p.m. The show, hosted by Jenna Dewan Tatum and judged by Jennifer Lopez, Derek Hough, and NE-YO, sees elite dancers competing for a USD $1 million prize.
U.S. series The F Word, based on the hit U.K. series, debuts the following night, Wednesday May 31, at 9 p.m. Each episode of the Gordon Ramsay show sees teams of chefs battle it out in a series of live challenges.
Still Star-Crossed, a period drama that picks up where Shakespeare's Romeo and Juliet leaves off, debuts on Monday, May 29 at 10 p.m.
Additional returning seasons this summer include MasterChef season eight, which debuts Wednesday, May 31 at 8 p.m., and season nine of American Ninja Warrior, which returns on Monday, June 12 at 8 p.m. Also on tap for CTV are Zoo season three, The $100,000 Pyramid season two and Hollywood Game Night season five.
On the special events side, the 2017 Billboard Music Awards will be broadcast on May 21 at 8 p.m., while the Tony Awards airs on June 11 at 8 p.m. and the iHeartRadio Much Music Video Awards airs on June 18 at 9 p.m.
From Playback Daily