One week left for Agency of the Year submissions
The list of campaigns for each agency category is due to be submitted by May 15.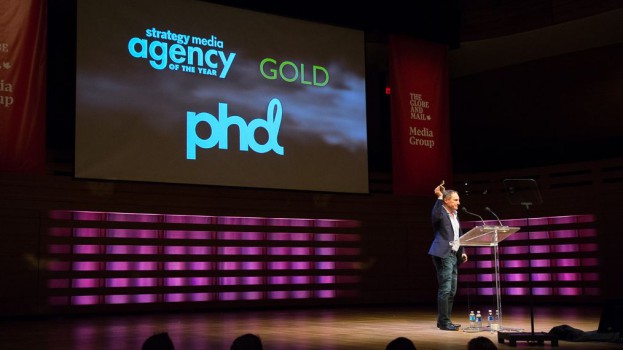 Pictured: PHD took top honours at the 2016 Media Agency of the Year awards.
Agencies looking to take home gold at strategy's 2017 Agency of the Year competition have just seven days until the first entry deadline. The pre-submission period for competing agencies will close May 15, followed by the case study submission period in July.
The winning agencies will be awarded in November.
In addition to Media Agency of the Year, Agency of the Year, Digital Agency of the Year and PR Agency of the Year, we've added a new Design category for 2017.
For agency submissions, please submit only the names of the five (Agency of the Year) and/or three (Media, Digital, PR or Design Agency of the Year) campaigns you plan to enter prior to the May 15 deadline. Please include the name of the client, the name of the campaign, and the dates when it was in market. You can send your list to Mark Burgess at mburgess@brunico.com.
The work must have appeared (or will appear) in the 12-month period from June 2016 to June 2017 (save for Design, which will cover the two-year period from June 2015 to June 2017). The campaigns must be for five/three (depending on the category) different brands, they cannot include self-promotional work and must be Canadian. Global campaigns created in Canada must have appeared in this market.
The entry fee is $500, payable when the cases are uploaded (this is a cost per agency for each award category, not per case, meaning that if an agency is entering both AOY and DAOY, the total cost will be $1,000).
Media Director of the Year nominations are due June 12.
To read about last year's winners and for more extensive entry details, click here.