Toast Studio dives into online magazine production
The advertising agency has launched a new content division and four digital magazines, all with a goal to help advertisers reach millennial audiences.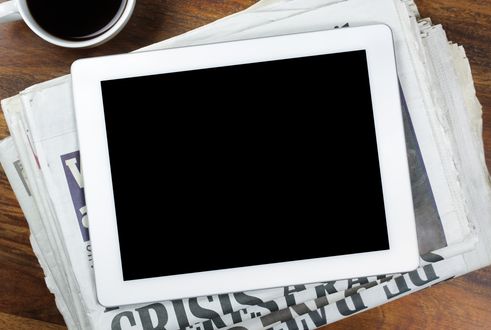 Montreal-based content agency Toast Studio has launched T Street Media, a content division focused on creating online publications.
The first four digital magazines to be rolled out by T Street are the gaming and e-sports focused Controller Magazine, travel and adventure-oriented Drifter Magazine, cooking and homemaking publication FiftyFifty Magazine and arts and culture vertical FrontRow.
Toast Studio president Alexandre Gravel told MiC the four publications, which will be composed of custom advertiser content (editorial and video), will all be targeted toward a millennial audience, although each will reach different demographics and interests within the larger group. For example, FrontRow will be tailored to more affluent millennials, profiling entrepreneurs and covering high-end events and businesses. By contrast, FiftyFifty will focus on more basic and budget-friendly recipes and projects and stay-at-home date ideas.
The four initial verticals were identified by Toast as areas where interest from millennial audiences was high, but where advertisers were still looking for a greater supply of content.
"We identified these as the first four big opportunities through our industry monitoring," said Gravel. "For example, there is so much interest in the e-sports field, but there really is a need for more content, and we know of a lot of immediate parties that are looking to supply that content. This gives them a platform."
Gravel said in the near future, Toast will also look at launching titles to appeal to demographics beyond millennials, as well as French-language publications.
Content has begun rolling out across the four publications, and Gravel said it will also produce native social content. Toast will promote the content through its own social media, but said the advertisers that it works with will help to get the word out through their own respective amplification strategies.
Image: Shutterstock