Upfronts 2017: CTV goes for shows with heart
Bell Media is leaning heavily on family and heart with its new schedule, looking to recreate the success of This is Us and away from the military show trend.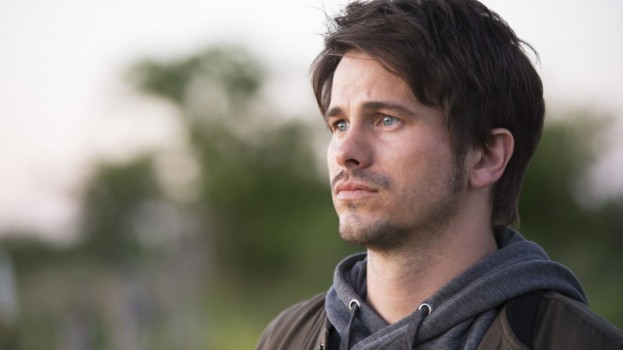 Bell Media is refreshing CTV's primetime lineup, adding new series on six of seven nights of the week.
The broadcaster picked up 13 new series at the L.A. screenings, including nine dramas and four comedies.
Mike Cosentino, SVP of content and programming at Bell Media, told MiC the company went to L.A. looking to replicate the success of last year's break-out hit This is Us, noting the media co was pivoting away from big military-themed shows and looking for "programs with heart… not programs with guns."
As examples of shows with "heart" Cosentino pointed to new acquisitions The Good Doctor, from House creator David Shore, and angelic-themed The Gospel of Kevin. 
Monday nights are lead by Me, Myself & I starring Bobby Moynihan (SNL) at 7:30 p.m., followed by returning series Lucifer at 8 p.m., and new pickups The Gifted, a Marvel series starring Stephen Moyer (True Blood) and Amy Acker (Person of Interest) at 9 p.m., and The Good Doctor, starring Freddie Highmore (Bates Motel) at 10 p.m.
Tuesdays begin The Flash at 8 p.m. and This is Us at 9 p.m. These returning series will lead into new acquisition The Gospel of Kevin, a fantasy dramedy starring Jason Ritter (Parenthood), at 10 p.m.
While there are no new series on Wednesdays, another hit from last year, Designated Survivor, will air at 10 p.m. preceded by Law & Order: SVU at 9 p.m.
Thursdays feature a mix of comedy and drama, with new episodes of Big Bang Theory at 8 p.m. leading into its new spinoff series Young Sheldon at 8:30 p.m. Returning series Gotham and How To Get Away With Murder will follow at 9 and 10 p.m. respectively.
Blindspot will move once again, having premiered on Mondays in 2015, being moved to Wednesdays in 2016 and now finding a home Friday nights at 8 p.m.. It is followed by new Marvel series Inhumans simulcast at 9 p.m., followed by returning series Blue Bloods at 10 p.m.
The Mayor, starring Glee's Lea Michele will premiere Saturdays at 8:30 p.m., while the four-part original The Indian Detective will premiere Sundays at 8 p.m. Produced by London, U.K.'s Big Light Productions, Toronto's Blue Ice Pictures and L.A.-based Wonder Films, The Indian Detective was commissioned by CTV in partnership with CraveTV. Following the Russell Peters dramedy  is Shark Tank at 9 p.m. followed by Tassie Cameron's Ten Days in the Valley, produced by L.A.-based Skydance Television, at 10 p.m.
Making their midseason debut on CTV are three Canadian originals. Set for a 2018 debut is The Launch, Bell Media's music competition series. Bell Media announced today that singers Fergie and One Republic's Ryan Tedder have signed on for the series.
Six-part original mystery series The Disappearance will also premiere in 2018. Starring Peter Coyote (E.T.), Camille Sullivan (The Man in the High Castle), and Aden Young (Rectify), the drama follows the Sullivan family in the wake of a tragic event.
Recently announced detective drama The Detail will also bow in 2018. The show stars Wendy Crewson (Saving Hope), Shenae Grimes-Beech (90210) and British actor Angela Griffin (Coronation Street).
In addition to the three new Bell Media originals debuting on CTV, Shemar Moore's Home Invasion will also air on the conventional network as well as bravo, though no broadcast details have been revealed. The series follows the actor as he meets with fans who are then surprised with a room makeover. Moore will also appear on another Canadian net this fall, appearing in Global pickup S.W.A.T. 
Also heading to CTV in the fall is the Tragically Hip documentary (as yet untitled), which follows the band before and during their cross-Canada Man Machine Poem tour.
Joining bravo's schedule is new design series Minor Renovations (5 x 30 minutes), from MGM Television and Toronto's Highway Entertainment, while Comedy will launch the half-hour comedy Corner Gas Animated in 2018.
Discovery will add three new factual programs and two docs. Last Stop Garage (12 x 30 minutes), Rocky Mountain Railroad (8 x 60 minutes) and Hellfire Heroes will all premiere on Discovery in the coming year, while documentaries Saturn: Inside the Rings and Drain Alcatraz, will also bow in 2017/18.  
Bell Media Studios has also added a new social-media-first series, Sides*. The weekly live talk show where teens explore topics important to them, will premiere exclusively on social media and will then be curated into a one-hour TV broadcast, Sides*XL on Much.
As previously announced, Gusto is adding three new Canadian originals: Flour Power, Watts on the Grill and Fresh Market Dinners. 
Among the long list of returning series are Cardinal, Frontier, Letterkenny and Wynonna Earp, while the media co also announced today that satirical half-hour news program The Beaverton has been greenlit for a second season.
With files from Jordan Pinto