Argedia Group becomes Le Riche Argent
Grant Le Riche has been named a partner at the consultancy as it adds media verification to its offering.
Marketing management and agency search consultancy The Argedia Group has changed its name, turning into Le Riche Argent Inc.
The new branding comes with Grant le Riche, who joined the consultancy in May, becoming a partner at the company alongside president Stephan Argent .
Along with the new name and partner, the company has also added some new services around media verification and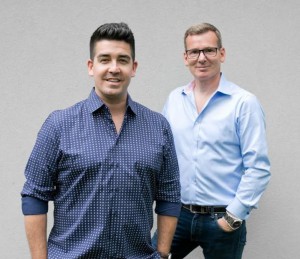 improved marketer performance. Argent told MiC the company now offers agency performance measurement, marketing cost measurement and agency contract management.
"Over the past couple years, contract management has really hinged on media," said le Riche. "Most of a marketer's spend has been dependent on media. Right now there are agencies presenting scopes of work to brands on things that they don't really understand, and there isn't a lot of leverage there. Because technology has enabled these marketers to have more control, there are some new models. There are a lot more specifics in media contracts these days as the system becomes more clear and accountable."
Since officially launching about a month ago, Le Riche Argent Inc. has started working with eight major brands that are "seriously looking at new scopes of working being presented by agencies and how they get the most out of their agency partners," said le Riche.
The contract management services aren't about getting more for less from agencies, said le Riche, but "maximizing performance" and ensuring everyone is working from the same level of understanding about what's expected from all parties in the client-agency partnership.