CRTC names new chair
Ian Scott will head up the commission, while a new vice-chair of broadcasting have also been appointed.
One month and a day after Jean-Pierre Blais' term as chair of the CRTC came to an end, Canadian Heritage has named a permanent successor.
 Ian Scott, who previously held senior positions at Telesat and Telus, will begin his five-year term on September 5, Canadian Heritage confirmed to MiC's sister publication, Playback Daily.
The government has also named Dr. Caroline Simard, legal counsel at the Department of Innovation, Science and Economic Development, as vice-chair of broadcasting, a position that has largely remained vacant since Tom Pentefountas stepped down from the role in November 2015. She'll begin her term on September 5. Simard has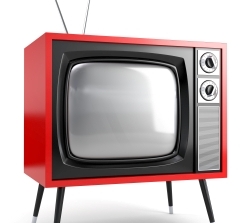 served at ISED since 2007. Prior to that she worked at the International Union of Telecommunications in Geneva.
Additionally, Christianne Laizner, senior general counsel and exec director of legal sector at the CRTC, has been appointed interim vice-chair of telecom on a one-year term, effective July 17. Laizner replaces Peter Menzies, who exited the role on July 15.
Scott has served as executive director of government and regulatory affairs at satellite operator Telesat Canada since 2009. Between 2007 and 2008, he served as chief policy advisor to then chair of the CRTC Konrad von Finckenstein. Prior to that, he worked at Telus as as VP of federal government relations.
Judith LaRocque has served as acting chair of the CRTC since June 19. Prior to that, she served a six-month term as vice-chair of broadcasting from November 2016 until May.
While the CRTC has filled two important vacancies, the commission remains without a regional commissioner for Ontario, a position that's been vacant since June 2016, and Manitoba/Saskatchewan, which has been vacant since January.