Media Agency of the Year 2017 jury revealed
The jury, along with the panels for the other four competitions, have been unveiled.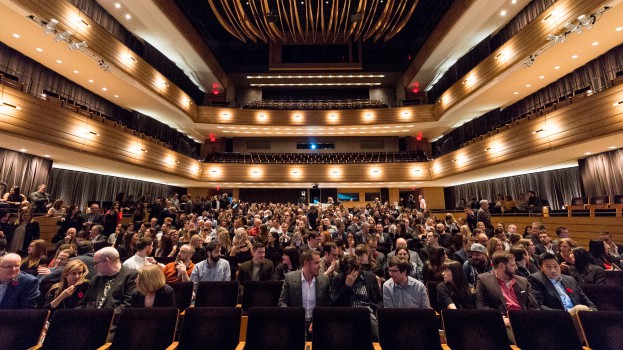 As the entries come in for strategy's Agency of the Year competitions, the juries are ready. Over the next month, five panels of industry leaders from the brand and agency sides will be evaluating the work submitted from the country's top shops. The shortlists will be announced at the end of August, and the winners will be crowned at our annual gala in Toronto in November.
In addition to the Media Agency of the Year, Agency of the Year, Digital Agency of the Year and PR Agency of the Year competitions, we're very excited about the Design category we've added this year.
See the full jury lists below. And if we're still waiting on your submissions, remember that the entry deadline for the Digital and Design categories is next week: Wednesday, July 26 at 11:59 p.m.
Media Agency of the Year jury
Rebecca Brown, VP of content and social media, J. Walter Thompson
Vijiti Dixit, Senior marketing manager, snacking and grocery, Hershey Canada
Christopher Doyle, Head of partnerships, Twitter Canada
Jennifer Holgate, VP marketing communications and Walmart media group, Walmart Canada
Tracy Jones, Managing director, Alternator
Lisa LaVecchia, President & CEO, Ontario Tourism Marketing Partnership Corporation
Johanna Maulawin, VP media planning, Klick Health
Kira Montgomery, Director of strategy and insight, Red Lion
Jake Norman, Head of agency development Canada, Facebook
Thomas Shadoff, Media director, Bensimon Byrne
Raymond Tong, Ecommerce and digital marketing manager, Best Buy Canada
Wes Wolch, VP, strategy and creative,Vice Media
Agency of the Year jury
Todd Allen, VP marketing, Labatt
Tracey Cooke, VP communication and marketing excellence, Nestle
Lori Davison, VP brand strategy and communications, SickKids Foundation
Dave Douglass, ECD, Anomaly
Phillip Haid,  Co-founder and CEO, Public Inc.
Lyranda Martin-Evans, VP and ECD, DentsuBos
Theresa McLaughlin, CMO, TD
Michelle Orlando, VP and head of production, Saatchi & Saatchi Canada
Doug Potwin, VP, head of planning, Camp Jefferson
Gaurav Singh, CSO, Tangerine
Tammy Sadinsky, Head of marketing, Tim Hortons
Randy Stein, Founding partner and creative, Grip
Digital Agency of the Year jury
Hana Abaza, Head of marketing, Shopify Plus
Jessica Armstrong, Director of digital e-commerce and omni-channel, Unilever
Annie Bedard, Strategy lead, Jam3
St
é
phanie Binette, CMO, L'Or
é
al Canada
Chad Borlase, Group CD, Sapient Razorfish
Kevin Drew Davis, CCO, Blast Radius
Adam Francis, Director of brand marketing, Expedia.ca
Leigh Himel, Founder and co-CEO, Gravity Partners
Brian Kerr, CMO, Kraft Heinz
Steve Miller, SVP and CD, OneMethod
Meghan Savage, Director of marketing, PepsiCo
Steve Savic, ECD, Critical Mass
PR Agency of the Year jury
Shannon Denny, Director of brand and business communication, Coca-Cola Canada
Martha Grant, SVP marketing and communications, Public Inc.
Katie Green, Senior director of global communications, Aldo Group
Alison King, President, Media Profile
Amy Laski, Founder and president, Felicity
Judy Lewis,  Co-founder and EVP, Strategic Objectives
Jennifer Lomax, VP strategic planning, Harbinger
Rafael Ruffolo, Communications lead for Canada, HP Inc.
Alex S
é
vigny, Associate professor of communication studies, McMaster University
Gavin Thompson, VP corporate affairs, Molson Coors Canada
Design Agency of the Year jury
James Connell, VP of ecommerce and marketing, Roots
Marta Cutler, Partner, Blok Design
Greg Durrell, Partner, Hulse & Durrell
Monique Gamache, Design director and founding partner, Wax
Bettina Goesele, Director of marketing and communications, Museum of Contemporary Art
Brett Gaskell, Director of marketing, product planning and e-commerce, Canon Canada
Joyce Lo, Co-founder and director, Drake General Store
Steve Mykolyn, Partner, Castor Design
Nick Richards, Founder and ECD, Will Creative
Jeff Shin, Senior product designer, Wealthsimple
Ethan Song, CEO, Frank + Oak
Dave Watson, ECD of design, Mosaic