Twitter ad revenue drops in Q2
The social media company saw year-over-year user gains, but plateauing numbers from Q1.
One day after Facebook posted a Q2 financial report that beat expectations, Twitter reported another quarter with revenue losses.
Year-over-year, Twitter's revenue dropped 5% in Q2, totaling $574 million for the three months ending June 30, 2017.
Ad revenue was down 8% year-over-year, coming in at $489 million. However, data licensing and other revenues came in at $85 million, a jump of 26%.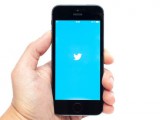 Drops in Q2 were less steep than those seen in Q1, when total quarterly revenue went down 8% and ad revenue fell 11%.
Despite the drop in ad revenue, the company reported that total ad engagements increased 95% versus the same period last year., Cost per engagements dropped 53%.
Twitter posted 328 million monthly active users, which is up 5% year-over-year. Daily active users also grew overall, going up 12% year-over-year.
The year-over-year gains were offset by the social media platform's monthly userbase remaining relatively flat from Q1 to Q2, with 328 million monthly active users in both quarters.
New York-based Pivotal Research Group reported that Twitter's quarter was consistent with expectations. The user stats reinforced the idea that overall visitors to the site is plateauing, but users are coming back more frequently, according to Pivotal.
The report said that while some advertisers who considered Twitter to be a "bright, shiny object" a few years ago have left the platform, other brands continue to use it as a supporting social media tool in their plans. That provides confidence in the mid-term and beyond, according to Pivotal.
Pivotal identified a number of obstacles and must-dos Twitter to establish further growth. It's list included the need for further acquisitions to remain competitive in the advertising marketplace, solidifying its relatively unproven advertiser proposition and finding a way to scale the business profitably.
Image: Shutterstock