Doug Kelly on bringing audiences and ideas together
The new president of St. Joseph Media says the media industry is not a "troubled, hopeless environment" — you just have to know where to capitalize.
Doug Kelly is about to have a lot on his plate. The new president of St. Joseph Media, who takes over the role following the retirement of Douglas Knight, will continue on with his responsibilities as head of the company's custom content division, Strategic Content Labs. And from what Kelly has told MiC, content will play a major part in his vision for the media company.
Kelly, who has headed up Strategic Content Labs since 2014, sees the division as influencing everything St. Joseph does, from the way it adapts to clients needs to how its brands (which include Fashion, Toronto Life, Wedding Bells and others) distinguish themselves in the marketplace. The publisher-turned-president spoke to MiC about his plans for the future of St. Joseph Media and what he sees as the biggest challenges (and opportunities) for the industry, from diversifying revenue to funding quality content.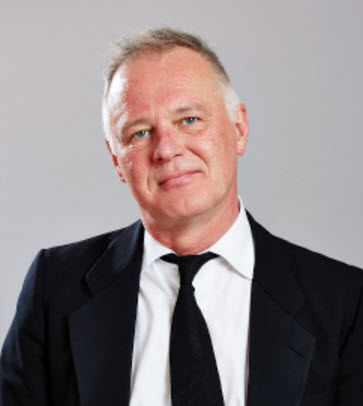 You're going to take on these presidential responsibilities while still balancing Strategic Content Labs. What is your day-to-day going to look like?
Busy.
Of course. But how does that work within the company?
Having multiple responsibilities is nothing new to this company and in many ways has always been the norm. St. Joseph has a comparatively flat management structure compared to a lot of companies, and we really try to foster a fast-paced, low-structured environment with our employees. So I think it's important for me to lead by example there. I've always been someone who believes that all levels of management should be active within the organization.
Do you think the fact that you've moved into the role from Strategic Content Labs and are going to continue running it is an indication of how things are going to go for the company?
Yes. The growth in SCL has been strong from the beginning, and it has increasingly occupied a larger and larger percentage of our revenues. But SCL is more than just a division — it's an approach that we have as well, and that's an approach that all our brands, be it Toronto Life, Fashion, all of them, are increasingly embracing. At the end of the day, it's about offering clients an array of services, understanding what they need and then providing those services through a journalistic lens. And it helps to create a deeper relationship with clients as well. Of course we're happy to take traditional print and media advertising. But the SCL brand is really becoming the standard way that we approach the market.
With all the focus on new revenue streams, how do you want to grow and evolve the editorial product at the same time?
Well, I don't see the growth of custom content as contradictory to improving the editorial product. I would argue that custom content allows journalist brands to do the kind of work that they want to do. It helps fund interesting products. I'm not about to tell [Toronto Life editor] Sarah Fulford or [Fashion editor] Noreen Flanagan how to run their magazines. I'm here to support the business that allows them to do the work they want to do.
I've come up through the ranks as a reporter and a senior editor, editor-in-chief and then a publisher. The SCL thing was like going back to the content, and it almost felt like a start-up, building something from scratch. And I can say that no editor worth their salt would, or should, turn their nose up at the opportunity to create great content, no matter how it's funded. If it's of value to the audience, if it provides an audience for a client or advertiser, and if it reinforces the brand, then those are the three checkmarks for great content.
What are three tangible things you'd like to accomplish in the next three years?
Well, first of all, I think no matter what, the things I'd like to accomplish are more on a continuum. But A, I want to be way more responsive to the needs of the marketplace. The type of work that we do, especially from custom content, requires a lot of listening, almost like traditional reporting work. So it's about getting smarter and better with our clients in terms of what we're providing them. B, I would like to grow the elements of the business that we've identified as major chunks of our revenue streams growing ahead — get behind and support streams like events, multimedia production, digital products and retail services. C, seeing opportunities in the larger marketplace and capitalizing on them. The best recent example is Passport 2017, our Canada 150 product. It's been a great success, and it's a platform that facilitates participation around doing things. We need to read the market effectively and build against it in a scale-able way.
As the market for traditional media companies evolves, what do you think the companies need to do to adapt?
I think the most important thing is understanding your skillset and the value of that skillset within the marketplace. For our brands, and for SCL, our skillset is journalism and understanding audiences. Even as it's become such a challenging marketplace, we've taken the wisdom concerning the audiences of Toronto Life and Fashion and our other brands, and passed it on through our content labs business and onto our clients. If you combine journalism knowledge, product knowledge and tech-based understanding, you can transform brand perception and change people's minds when it comes to what they think about the brand.
Any last thoughts on the industry as a whole?
I was talking to [women's group publisher] Jacqueline Loch just this morning, and she put something in a certain way that I thought was really wise: there's a perception that media spend is going down. But that's not true. Media spend is changing. It's going other places. It's our duty to understand where it's going, to follow it there and build solutions. It's a new way to look at what some people would look at as a troubled, hopeless environment — there's always money for a good idea.