Las Vegas adds video to Canadian content strategy
LVCA's largest custom content campaign north of the border offers travellers a more interactive preview of the city.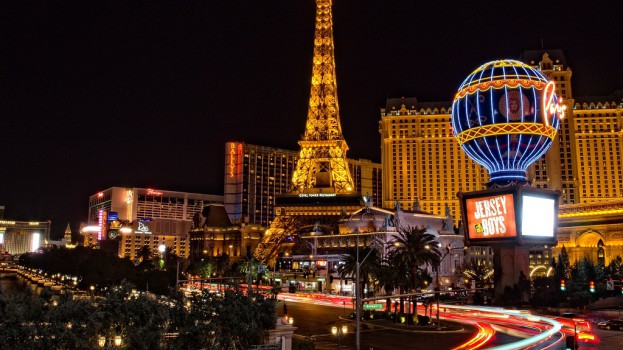 For the Las Vegas Convention and Visitors Authority (LVCVA), attracting Canadians has always been a key part of its strategy. But now, it's doing so through its largest custom content campaign yet, using branded video for the first time in an effort to create a more hyper-targeted campaign.
The LVCVA has created 29 pieces of custom content, including nine videos, all spread across 10 local Canadian publishers. Those publishers include the professional millennial-targeted digital media site Daily Hive Vancouver (which produced a short video with the LVCVA on the most innovative hotels to stay in) and the list-centered, youth-oriented media brand Narcity (which hosted a list post on eight vital things to know when planning a trip to Vegas).

The article content began rolling out mid-July, while the video content debuted this week.
The LVCVA created and distributed the content through Canadian custom content creator Pressboard, with media buying through Vancouver-based agency Wasserman and Partners and strategy by Las Vegas-based agency R&R Partners.
Antonella Frustaci, associate director of connections at Wasserman and Partners, said with limited budget and resources, the tourism company has moved an increasing amount of its media budget into content-centric opportunities.
While custom content has been part of LVCVA's Canadian marketing efforts for three years now, this was the first time integrating video. Cathy Tull, SVP of marketing for the LVCVA, said in a statement that the video aspect allows potential visitors to gain more of a "preview" of what Vegas has to offer, with more highlight on the experiential aspects of Vegas. She said Canada is the number-one market for international visitation for the city.
While many of the custom content pieces targeted millennial travellers through sites like Daily Hive and Narcity, others, such as Canadian Traveller, target a more diverse crowd in terms of age.
Photo by Mike Boening, courtesy of Unsplash