TLN brings national sales in-house
The media company has hired Graeme Mackrell as the first national account manager under the new structure.
Telelatino is bringing its national sales representation in-house under its first chief revenue officer, Errol Da-Ré.
The broadcaster has been working with sales representation houses on its national sales for years, working with CMS for the past eight months and Airtime Media before that.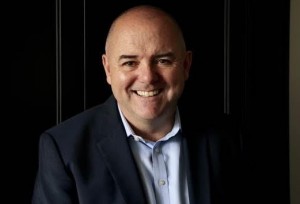 Joining Telelatino as its first national sales manager is Graeme Mackrell (pictured, right). He comes to the company from sponsorship integration company Tack10, where he worked as VP of strategy. Prior to that, Mackrell worked for nearly 10 years on the sales team at Shaw Communications.
Da-Ré said that TLN is looking to have a national sales team that can be "culturally committed to the family," as it focuses on growth. "It's looking at the retail folks that have always sold this family of channels and taking that same mentality and understanding how to sell it nationally," he said.
While Da-Ré wouldn't share specific numbers from the private company, he said that currently retail sales take up a bigger percentage than national.
"Agency business is a real opportunity for us," he said. "I believe that we can do a very strong job at the agency level by talking with them everyday. It's something I feel is an opportunity waiting to happen."
The challenge facing Telelatino's channels, which include TLN, Univision Canada, Mediaset Italia and Cine Latino, is that they don't currently rank highly on the AMA charts, said Da-Ré. So he said his national sales team will be focusing on selling the multicultural angle and connection of TLN's audiences.
"We have to get out there and tell the story better than we have told it before," he said.