The marriage of mobile and out-of-home
Why being in a mobile-first world doesn't make OOH irrelevant, but only makes it stronger.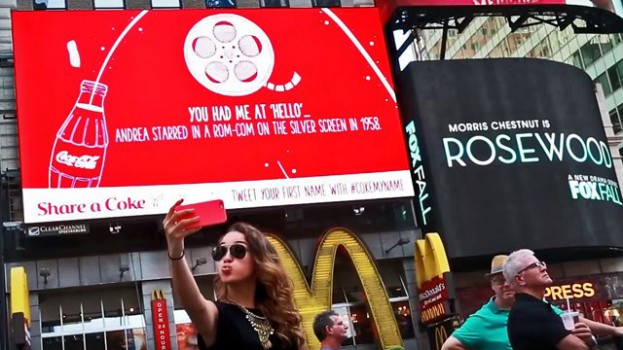 During the Wired CMO panel at New York Advertising Week, Dan Levi might have seemed a little out of place.
The CMO at century-old out-of-home company Clear Channel Outdoor was sat next to senior marketing leaders from newer digital companies like Facebook, Twitter and Oath. Unlike those companies born to the digital age, Clear Channel is adapting to it.
Levi's story was one of several at Ad Week that explored how out-of-home media companies are contending with mobile media, which generally keeps eyes pointed down at phones instead of looking up at signage. Experts agreed that there are smart ways to merge the two worlds to drive business results.
"We have a highly transactional business, so we can't blow it up to fix it," Levi said. "We're doing a tremendous deal of work right now with mobile data and there are a lot of people who need help with that. You can't criticize someone for not knowing something you didn't teach them to do, so you have to teach it and repeat it and put the training in place to support them.
"That said, you also have to recognize when you don't have the right people to get to the future."
As an example, Levi said he and senior leaders would fly to individual markets to get staff integrating mobile data into their planning. The problem was that as soon as he left, staff in those markets went back to their old habits.
So when Clear Channel reorganized from 30 markets to seven regions, each region had a marketing leader that didn't come from out-of-home, but the digital world. "It's not that people are bad. They just need more support besides someone that's flying from market to market," Levi said.
For Levi, a big advantage of using digital OOH is matching OOH's traditional brand-building abilities with mobile's attribution data and engagement opportunities. It's a marriage, he says, of mass storytelling with the one-to-one interaction.
"I don't think it's a coincidence that we do campaigns that pull in user content from Instagram and Twitter, because they recognize the customers are investing in building relationships," Levi said. "That engagement is happening on a mobile platform, but I can amplify that and get more people to understand that brand experience by also putting it on a billboard in Times Square. Even in printed boards, you get a better understanding of their behavior in that moment using the mobile data."
In a separate panel, the subject was about the promise of programmatic in the digital out-of-home space, where it works differently than in other spaces like video and digital display. Instead of getting the right message to the right individual at the right time, it's about getting a piece of creative to the place and time where a customer's ideal audience converges.
"Digital marketers don't buy spots in loops," said Andreas Soupliotis, founder and CEO of Hivestack. "They target audiences like people who have been to a Walmart store three times in the last 60 days. So we work with location partners who help us understand how these audiences move throughout their day and then light up digital out of home screens whenever there's a high concentration of those devices present."
That same mobile data that targets those ads is also used for attribution, something that has typically been lacking in the out-of-home space, and that might be what gets clients interested in using it to target creative as well. 
Matt Schroeder, group analytics director at Crossmedia, explained that a desire to measure OOH results around a Nordstrom Rack opening led it to using programmatic out-of-home to see how many people exposed to digital out-of-home ads visited the store opening. Going forward, that same data is going to be used around other stores openings, but specifically targeting customers who have recently visited one of its competitors.
Other examples illustrating the potential of digital out-of-home included a Keurig initiative that targeted students at colleges and universities that had a Keurig brewer. In addition to being served mobile ads while on campus, they were re-targeted will digital OOH ads after they left. Those OOH ads also included a vanity URL that allowed Keurig to track how many people actually came in to its site through the campaign, and could be something that is also used to serve special offers.
"Every time I've seen mobile data and digital out of home married, we've seen between three or four times higher results on the engagement," said Mike Gamaroff, SVP of channel strategy at Sito Mobile.