Messenger adds new tools for reaching mobile users
Product marketing lead Jessica Sherrets on its evolution from an in-app feature to a unique advertising medium.
When it launched as a separate platform from Facebook's mothership three years ago, Messenger was the company's first serious push towards becoming a mobile enterprise. Now with 1.3 billion monthly users (according to company figures), brands are employing the service for a variety of connection strategies.
Facebook is in the process of adding tools to help brands better reach Messenger users, including one that targets based on the likelihood of a Facebook user to use the mobile app.
"Consumers honestly already have that expectation that they're going to be engaging with [businesses] through mobile," Jessica Sherrets told MiC. Sherrets, the global product marketing lead for Facebook's Messenger product, sat with MiC during her first visit to Toronto to discuss this evolution, where Messenger is headed and what brands are getting for their media dollars on the platform.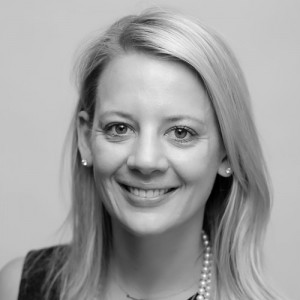 Chat's value as a business platform was forecast by a Nielsen Canada survey that showed that 60% of consumers wanted to chat with customer service through chat app, rather than a phone call.
Sherrets said there have been around 200,000 brand experiences or activations built through Messenger, and two billion messages sent between people and businesses each month.
While Sherrets said the platform's most obvious early use for business was one for customer care, it's quickly evolving into a media for lead generation and acquiring new customers.
Facebook has upped its in-app ad offerings for Messenger in recent months. Earlier this summer, it took its Messenger ads program global after six months of testing in Thailand and Australia. The single ad unit appears on Messenger's home screen.
It also added sponsored messages and "Click to Messenger" ads, which occur in newsfeed, Instagram and Messenger ads, directing users to the chat platform.
Rogers Communications has been one of the Canadian brands integrating messenger into its business, using the chat option for customer care. According to Sherrets, Rogers saw a 65% increase in customer satisfaction and a 65% decrease in complaints following the adoption of chat-based customer service.
Another Canadian advertiser, Toronto-based hotel-booking start-up Snap Travel, conducts all of its media business via SMS and Messenger. Its Messenger efforts, according to Sherrets, have earned it 30% higher order sizes compared to SMS.
Now, Facebook is recognizing the high demand for messaging options from brands by adding another option for Messenger. The objectives tool in Facebook's Ads Manager allows advertisers to choose "messages" as an objective, targeting consumers based on likelihood of using the app.
"Instead of targeting people based on whether they're more likely to make a purchase or go to a website or go in-store, you have the ability to reach people who are more likely to have a conversation with the business," Sherrets explained.
She said Facebook's main motivators for pouring so much into its messaging product is because of the massive move to mobile among consumers. According to comScore, 59% of Canadians' online minutes are on mobile, and that affects how they want to communicate with brands, said Sherrets.
"We're trying to give businesses an opportunity to engage where users are already spending their time," Sherrets said.
And it's not just the fact that they're on mobile — it's how they're using mobile. According to the same comScore report, most of Canadians' mobile time is spent on messaging apps, more so than on social networking.
While Sherrets said the app is definitely a "complement" to Facebook and Instagram, she said an increasing number of brands are using Messenger independently, recognizing it as a very different advertising medium from a social network. "It's definitely an early opportunity compared to Facebook or Instagram," she said.