Apple's App Store search ads come to Canada
In a marketplace of two million competing products, brands can now buy placement atop organic search results.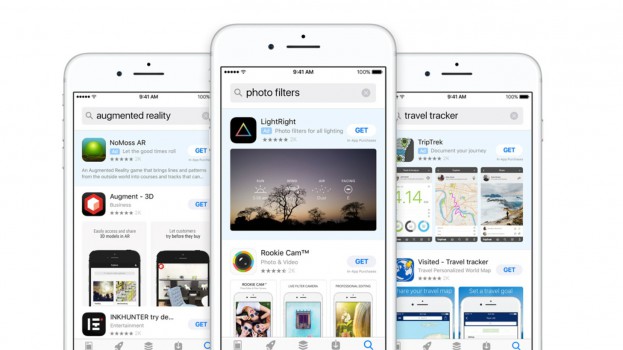 With the launch of search ads in Apple's App Store in Canada on Tuesday, brands have a new way to get their offerings in front of consumers.
Discovery in the App Store is tough for most. Statista reports that, as of March 2017, there were approximately 2.2 million apps vying for attention in Apple's marketplace. Unless a developer is lucky enough to be selected by Apple itself to be a featured product, an individual app is subject to the whims of popularity and Apple's algorithms when it comes to popping up in organic searches.
In October 2016, however, Apple launched an ad unit that appears above organic search results for its American developers. The unit is clearly marked with a blue background and "Ad" icon. As of Tuesday, it is now also available in the U.K., New Zealand, Australia, Mexico and Switzerland.
The platform operates with a typical bidding marketplace structure. The platform auto-creates the ads from information already present in an app's metadata and auto-selects relevant search terms to bid against (users can add search terms as well). Campaigns have no minimum spend.
Statistics provided by Apple suggest search is a major part of getting an app onto mobile devices. It reports 65% of its app downloads result directly from searches. In the U.S., App Store search ads boast conversion rates of more than 50% and the CPAs for "the majority of developers" come in at approximately US$1.
The company is hoping to incentivize adoption among Canadian advertisers by extending the US$100 credit for first-time buyers it's made available to other markets.
Apple's biggest competitor, Google, first launched ads in its Google Play store in 2015.
App Store search ads will start appearing on iPhone and iPad App Store search results on Oct. 17 at 1 p.m. EST.