People Moves: UM Canada has a new VP
UM has promoted internally to find its new VP, investment and ICF Olson names Daniel Welch its Toronto managing director.
Torstar invests in data expertise
Torstar has its first chief data officer. John Souleles will report directly to CEO John Boynton who, in a letter to staff, said Souleles would be in charge of "maintain data governance, quality, architecture and analytics, delivering business insights that enable Torstar to harness information to create revenue-generating opportunities."
Souleles arrives from Bell Canada where he served as director of business intelligence  (he'd previously held marketing insights and financial positions with the company).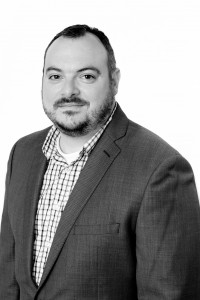 Dan Zangrando named VP, investment at UM Canada
UM Canada announced that Dan Zangrando (pictured right) has been promoted to VP, investment. Zangrando as been working in the Interpublic-owned media agency network since 2005 when he joined M2 Universal as a buyer. Most recently, he was director, investments. Zangrando has been awarded for his work in sponsorship and integrations, most notably with wins at the Media Innovation Awards, and Atomic Awards, and playing a central part in UM Canada's first Global Festival of Media Award.
ICF Olson names new leadership in Toronto
Experiential agency ICF Olson has promoted Daniel Welch to VP, managing director of ICF Olson Canada. He's been with teh company since 2011, being promoted through various levels of seniority to VP, client services in 2015. He now oversees all client relationships as well as the growth of the agency's Toronto office.
Before joining ICF Olson (previously just Olson), Welch was an account executive at Black Rock Marketing Group.