CBC signs on for two more Paralympic Games
A multi-games partnership with the Paralympic Committee sees the pubcaster return in 2018 and 2020.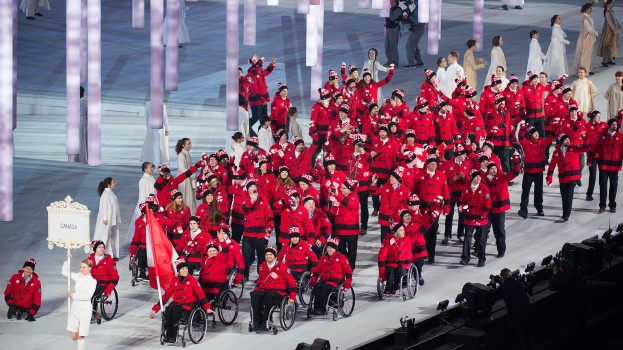 CBC will remain the official broadcaster for the Paralympic Games until at least 2020.
The partnership was struck between CBC/Radio-Canada and the Paralympic Committee in a multi-games partnership renewal, assuring that CBC will broadcast both the upcoming PyeongChang 2018 Paralympic Winter Games as well as the Tokyo 2020 Paralympic Games.
The agreement will include daily television broadcasts throughout the 10-day event, including live coverage of the opening and closing ceremonies and multiple live competition streams online every day. Radio-Canada's French-language coverage will include those broadcasts as well, along with televised coverage on weekends.
Additional details regarding the coverage schedule will be announced in the coming months. CBC last broadcast the Paralympics in  2016 and its winter equivalent in 2014, and had been the official broadcast partner from 1998 to 2008.
The CBC currently holds the broadcasting rights to the Olympics until 2024. As part of its Olympic strategy, CBC Sports has been focused on amateur, high-performance sporting events. This includes content from the IAAF World Track and Field Championships, the Fédération Internationale de Natation (FINA) and a new slate of mixed-doubles curling events leading up to the Games.
So far, Toyota has been announced as a sponsor of the Paralympic Winter Games, as well as the Olympic Winter Games.
CBC did not provide information on the last Paralympic Winter Games' audiences, but according to the Canadian Paralympic Committee, the Games boasted a reach of 5.3 million people for the first three days of the action in 2014 (which were held in the shadow of a tense geopolitical situation surrounding Russia's invasion of Crimea). The reach represented around 15% of the Canadian population. That was up from the total of 1.2 million viewers for the Canadian television coverage throughout the London 2012 games.
Pictured: The 2014 Canadian Paralympic team