Escapism Toronto to launch this spring
The makers of the free print publication Foodism have met all sales targets for its first year in print. Now, they're hoping to strike gold again.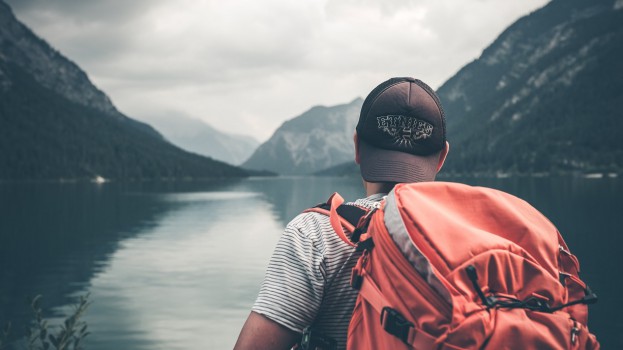 A new travel magazine for millennials will launch this year from the team that successfully brought the Foodism brand to Canada.
The similarly titled Escapism will launch its first print issue in March. The travel-focused publication, which started posting content online on Tuesday, will target the same older millennial audience as Foodism. However, publisher Krista Faist said it also wants to capture readers in their later thirties as well.
Like Foodism Toronto (which launched in late 2016 as an offshoot of the U.K. publication of the same name), Escapism will follow a "freemium" model. Approximately 50,000 issues of the quarterly mag will be distributed in Toronto (Foodism is distributed in busy downtown areas as well as Loblaw's and Aroma Espresso Bar locations, while Escapism has yet to announce its distribution partner). And, like Foodism (which distributes six issues per year), the magazine will be ad-supported, with partner integrations in its editorial content.
The inaugural print advertising partners are led by Westjet, which has signed on for the integrated cover of the issue (the largest piece of ad real estate for Escapism, according to Faist).Others include the Jamaica Tourism Board, Club Med, G Adventures and Beam Suntory (parent company of brands such as Pinnacle Vodka, Maker's Mark and Sauza Tequila).
Faist said Beam Suntory's inclusion is an example of brands that might not seem like obvious advertisers for integration with travel. But the magazine will contain sections such as lifestyle and technology for travellers, which broadens the range for advertisers.
Faist said the market seems to lack any travel titles directed at people under 40, which she believes is a mistake.
"I think there's a misconception that they don't have the disposable income or the free time." But, she said, people in their 20s and 30s indeed travel, and they travel differently. "They are adventurous. But they want to do more than just go on a cruise or sit on a beach." She said younger travellers tend to want to research and explore local spots and lifestyle more, all of which she's hoping the magazine will address with its various different sections.
Faist said that in its first year, Foodism met all of its sales targets. It doesn't have firm readership data because of its distribution model. However, it circulates 50,000 copies per issue.
Photo courtesy of Unsplash