Postmedia Q1 revenue declines 10.3%
Digital revenues are up again, but cost containment remains a priority.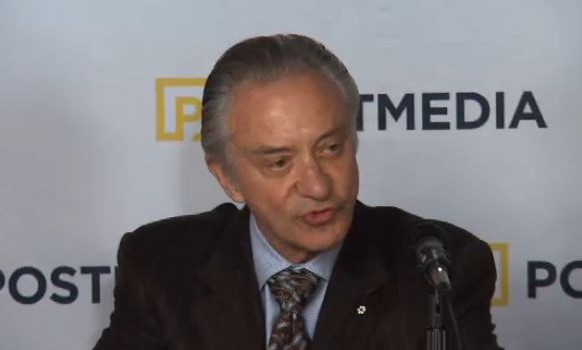 Postmedia saw revenue for the first quarter of its fiscal year decrease 10.3% compared to the same period last year, according to financial reports released Thursday.
The media company reported revenues of $189.0 million for the period ending Nov. 30, 2017, compared to $210.8 million in 2016.
Net earnings for Q1 were down to $5.8 million (compared to $17.8 million for Q1 2017), a decline the company attributes to debt settlements and impairments.
Digital revenues for the quarter were up 14.5%. However, as has been the case for many media companies, print ad revenues again decreased, this time to the tune of $19.9 million, or 17.9%. Print circulation revenues also dropped by $3.8 million, or 6.1%.
The recent exchange of dozens of community newspapers with Metroland Media Group in a non-cash deal saw Postmedia realize a gain of $4.7 million by shedding operating expenses, offsetting acquisition expenses of $5.1 million related to the deal.
"We have a strategy and it is working," said Paul Godfrey, Postmedia CEO and executive chairperson (pictured), in a statement. "The strongest validation that our strategy is working is growth in digital advertising revenue – up for the fourth straight quarter by double-digit percentage increases."
However, Godfrey again cautioned that because digital revenues in the industry are not big enough to offset lost print revenues, the company must "remain vigilant" to contain costs "in order to extend our runway to pride sufficient time to transform our business."