Netflix to bump marketing spend after 8.3M new subs
Netflix's global ad spend to hit $2 billion as it charts record quarterly subscriber growth.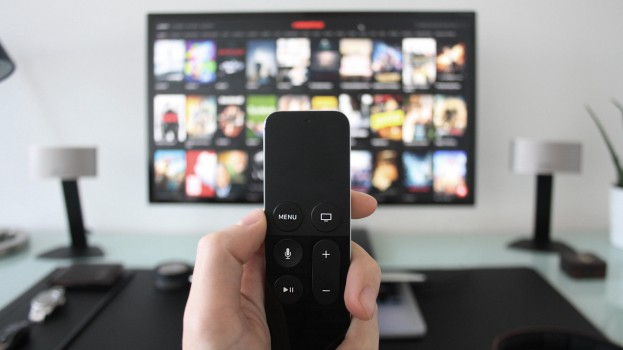 Netflix called its 2017 fourth quarter "beautiful" and with good reason. More than 8.3 million people worldwide subscribed to the service in the quarter, the most new quarterly additions in its history. Now, it's readying a marketing blitz to keep that momentum going.
In its quarterly report, Netflix said it will up its marketing budget to approximately $2 billion from $1.3 billion, "because our testing results indicate this is wise." It also intends to spend $7.5 to $8 billion on content globally in 2018 and will spend a further $1.3 billion on technology and development.
The Los Gatos, CA-based company attributed its strong subscriber gains to its original content slate, which includes the recent film Bright and international hit 13 Reasons Why, as well as "the ongoing global adoption of internet entertainment."
All told, Netflix added nearly 6.4 million memberships internationally in the quarter, and 2 million U.S. subs, both higher than estimates. In 2017, Netflix added 24 million new memberships worldwide, compared to 19 million added in 2016.
Streaming revenue increased nearly 36% year-over-year to $11 billion, up from $8.9 billion in Q4 2016. In the quarter, Netflix saw revenues of $3.29 billion, up from $2.99 billion in Q3 2017. Net income for the company was $185.5 million, up from $66.7 the previous year.
Despite a $39-million hit on unreleased content, Netflix said its investments in content are paying off. Average streaming hours per user increased 9% year-over-year.
While it gave a positive outlook going forward, Netflix acknowledged that it faces competition from newer players, pointing to Amazon Studios and Apple's growing content commitments, as well as Facebook and YouTube and still-to-be-revealed streamers from traditional media companies, like Disney.
"The market for entertainment time is vast and can support many successful services. In addition, entertainment services are often complementary given their unique content offerings. We believe this is largely why both we and Hulu have been able to succeed and grow," said the company in a release.
There was no mention of Canada (or Netflix Canada) in the quarterly report, though the SVOD said it plans to expand its international original series lineup by adding 30 projects from countries including France, Poland, India, Korea and Japan.
This story originally appeared in PlaybackOnline.ca