Volkswagen communes with La Vraie Nature
TVA's popular Sunday show co-brands with the automaker's family-friendly SUV.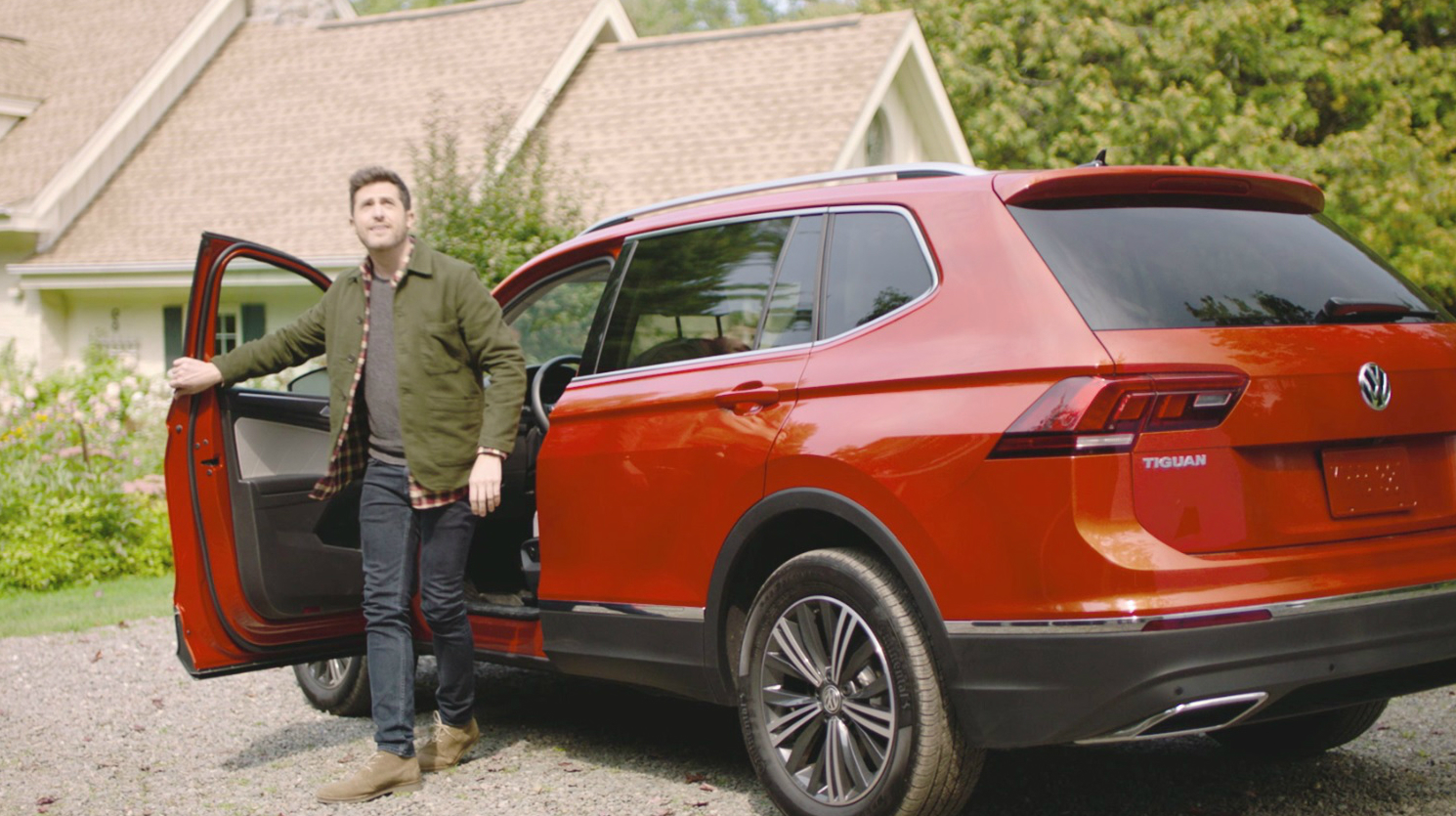 Volkswagen Canada custom-built a handful of TV spots to better integrate with the debut of La Vraie Nature, a popular TVA show set in Quebec's rural eastern townships.
The 60-, 30- and 15-second spots feature the show's host, Jean-Philippe Dion, admiring the latest model Tiguan, taking it off road and utilizing its generous storage space. The ads, co-branded for both Volkswagen and La Vraie Nature, ran during the show's winter season premiere on Sunday, Jan. 28, with other campaign elements appearing online and in social media.
According to Numeris, La Vraie Nature drew an audience of more than 1.1 million viewers during its fall run (T2+ from October 8 to November 12) and often ranked as one of the top five most-watched French-language shows in Quebec. The locally produced reality show brings three strangers together in a cottage to share stories about their lives over the course of a weekend. The Jan. 28 premiere featured former Quebec premier Pauline Marois.
Volkswagen Canada has used a similar approach before to market the Tiguan in Quebec. Last season, it had product integration with Les Parent on ICI Radio-Canada Télé.
Virginie Ludmer, Volkswagen brand marketing specialist, told MiC that the Tiguan will be the marketing focus for the automaker for the foreseeable future, especially in Quebec where it is positioned as a "family-friendly" vehicle that isn't exclusively a family car (hence the spot with a bit of off-roading).
As Le Vraie Nature is marketed with an audience of adults 35 – 45 with young families, Ludmer said Volkswagen saw it as a natural venue of integration.
DDB Canada created the spot with TVA owner Quebecor handling production. Touché is Volkswagen Canada's media agency of record.